by Michael Essek · Updated: June 5, 2020
Can you make money with Print on Demand? The answer is yes.
I've been making money selling Print on Demand T-Shirts online for over 6 years.
In my first month (August 2013) I made just $50.
But for the past 3-4 years, my average monthly income from Print on Demand has been between $9,000 – $15,000.
As you can see from the graph below, it took me a while to reach numbers like that: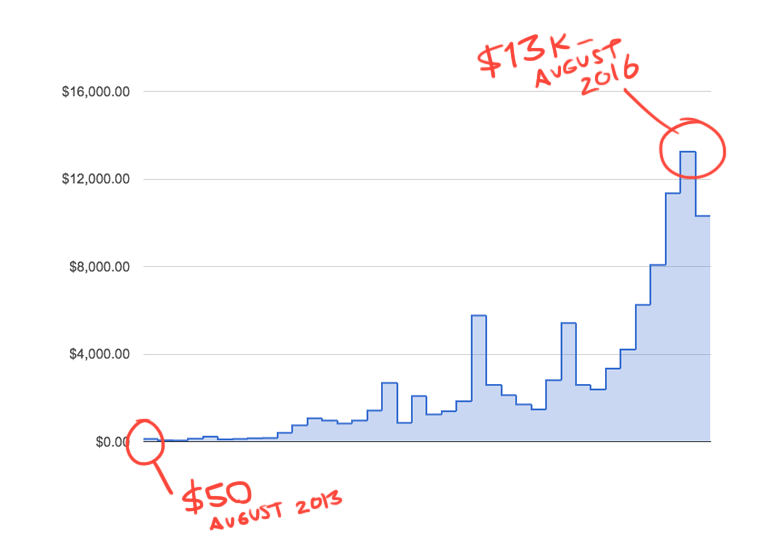 So if you're looking for a 'get rich quick' scheme then you've probably already gathered that this isn't it.
Three years is a long time – though I'm pretty sure that if you followed my steps and advice you could reach these numbers (or much better) within 2 years or even less.
So what's the secret?
No secrets really, but there are a few key principles to making money from print on demand that have helped me, and I think they will help you.