About Michael Essek
Last Updated: April 13, 2017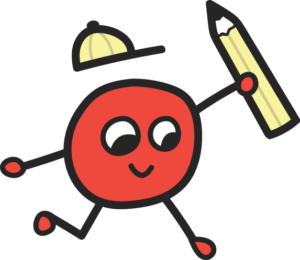 Hello! I'm Michael Essek.
I'm a full-time T-Shirt Seller, Illustrator and Designer from the UK.
In the summer of 2013 I began producing designs for T-Shirts, and uploading them to sites like Redbubble & Society6. Shortly after this I began selling through my 'own-brand' t-shirt website.
I have had designs featured on TeeFury, BustedTees, ShirtPunch and other popular T-Shirt sites.
By the end of the first year my profits from such sites were averaging a minimum of $1000/month. After 3 years my earnings are around $7000/month. This income is almost entirely passive, required very little upfront financial investment, and relies on no paid marketing. I don't print T-Shirts myself and I don't handle stock.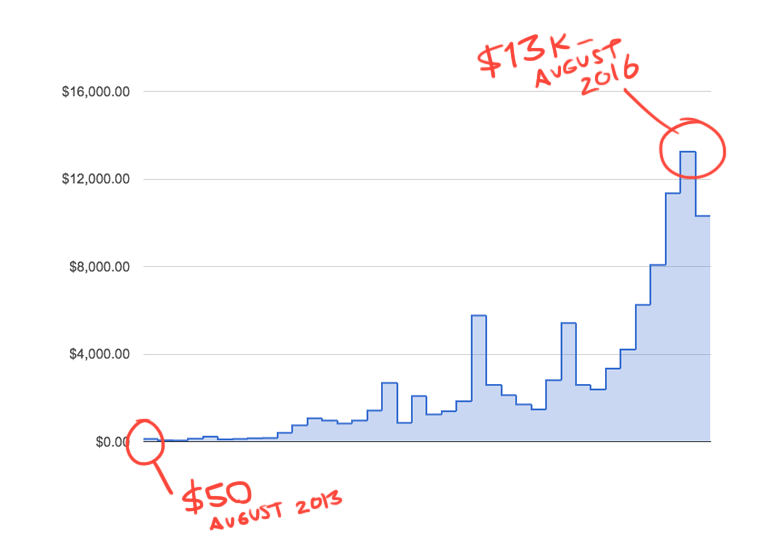 (My T-Shirt earnings since 2013 – as of midway through September 2016. The tall blue line – August 2016 – represents just over $13k in profit).
I believe that anyone with competent design abilities can achieve similar (if not much better) results within a similar timeframe, thanks to the ever-increasing methods for creative individuals to make money online.
All you need is the ability to create designs (or commission them), some good ideas, a willingness to learn, and dedication.
This blog is a place for me to share what I have learned (and continue to learn) about generating and growing passive income from creative work. I believe the advice I share will help you to start making money from your designs – or to increase your earnings if you are already selling your artwork online.
If you want to grow a T-Shirt business or otherwise sell your art online, subscribe below for detailed tips (and get 3 Chapters of my book Free) – plus regular advice and the latest news:
Supercharge Your T-Shirt Sales With My Top Strategies, Tips & Tricks!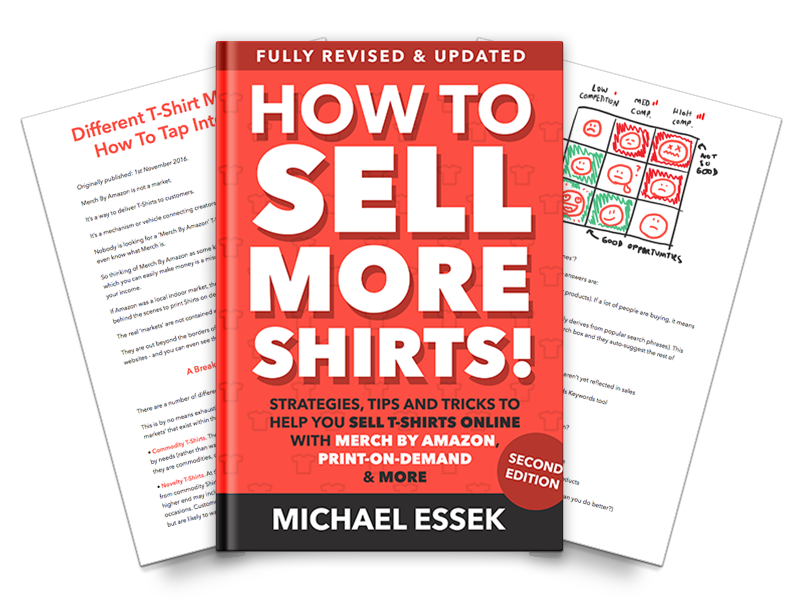 If you want to sell more T-Shirts online, then you'll love my book 'How To Sell More Shirts'.
You can get the first 3 Chapters for FREE when you subscribe to my newsletter today!
Get them here:
Alternatively you can check out the full book (along with my other products) right here
…and please contact me if you have any questions or comments.
Best,
Michael Essek