Michael Essek's T-Shirt Newsletter
Last Updated: April 10, 2017
I share secret tips and tricks for T-Shirt designers (and sellers) in my weekly email newsletter. These are things that don't get shared on my blog.
You can subscribe for free below:
Get 3 Chapters From My Book For Free!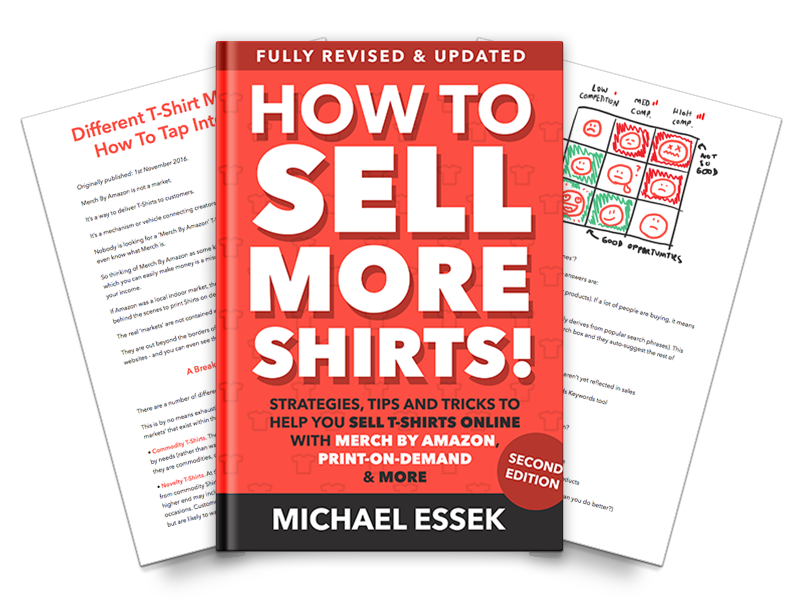 If you want to sell more T-Shirts online, then you'll love my book 'How To Sell More Shirts'.
You can get the first 3 Chapters for FREE when you subscribe to my newsletter today!
Get them here:
Alternatively you can check out the full book (along with my other products) right here