The Best Print On Demand Sites for Artists & Designers [November 2022]
by Michael Essek · Updated: November 1, 2022
This is my guide to the best Print on Demand sites for artists and designers.
Whether you're looking for the best place to sell shirts or merch online, or you just want to find more sites like Redbubble – this guide has got you covered.

I'll compare Redbubble vs. TeeSpring, plus many more – to help you find the best place to post your art.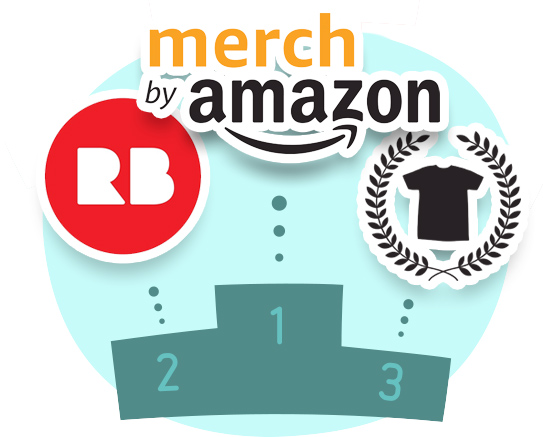 The 7 Best Print On Demand Sites:
First up, here's my list of the best Print on Demand websites right now:
(click the name to jump to my in-dept review of each)
In this guide I'll discuss each of these Print on Demand site in detail, explain why you should use them, and share my personal experience with each site.
Then I'll cover some other Print on Demand sites (Zazzle, Spreadshirt etc.) – and give some recommendations for artists looking for a Print on Demand Storefront.
The Best Place To Sell T-Shirts Online? (Redbubble vs TeeSpring vs Society6 vs Zazzle etc…)
I've done some research and gathered data for each site – looking at their total monthly visitor numbers, organic traffic, social media followers and more.
For example, here's how the monthly traffic and organic traffic for the best Print on Demand sites shapes up (these are average figures for the past 6 months – as of December 2020):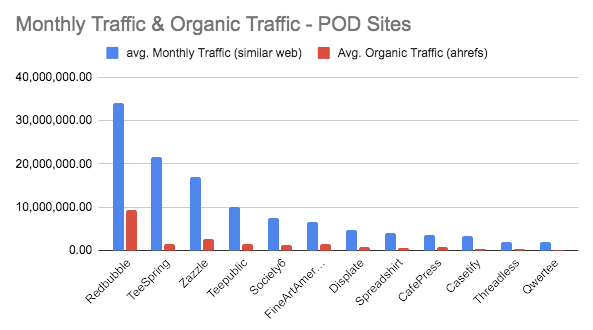 On top of this data, I'm sharing my personal opinions and experiences of using these sites over the past 6+ years to sell thousands of products each and every month.
Note: All of the data in this article has been gathered in December 2020. Traffic estimates are just that – estimates – and should be treated as such. Further Information on the data sources and techniques used to provide the information can be found at the bottom of this guide.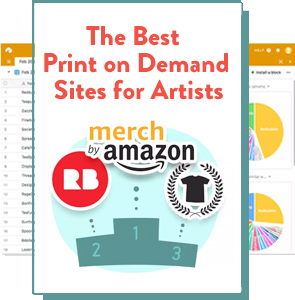 Free Download
No Time To Read It Now?
Download a Free PDF version of this article & get instant access to my Airtable Base containing all the data
---
What Is A Print on Demand Website?
My definition of a 'Print on Demand Site' is any e-commerce website that;
allows an artist to upload artwork
takes that art and makes it available for sale on products (T-Shirts, Posters, etc.)
prints that artwork onto a product, and ships that product to customers (without any involvement from the artist)
pays the artist a royalty for any sales made
The best print on demand sites (from an artist's perspective) will have lots of visitors, good organic reach (traffic from Google), and make it relatively easy for artists and designers to upload and make sales from their designs. Such sites make it possible for you to get paid for your drawings, illustrations, artwork and designs without doing much more than uploading.
---
Print on Demand Sites vs. Print on Demand Companies (Redbubble vs Printful)
A Print on Demand Site is not the same as a Print on Demand Fulfillment Company.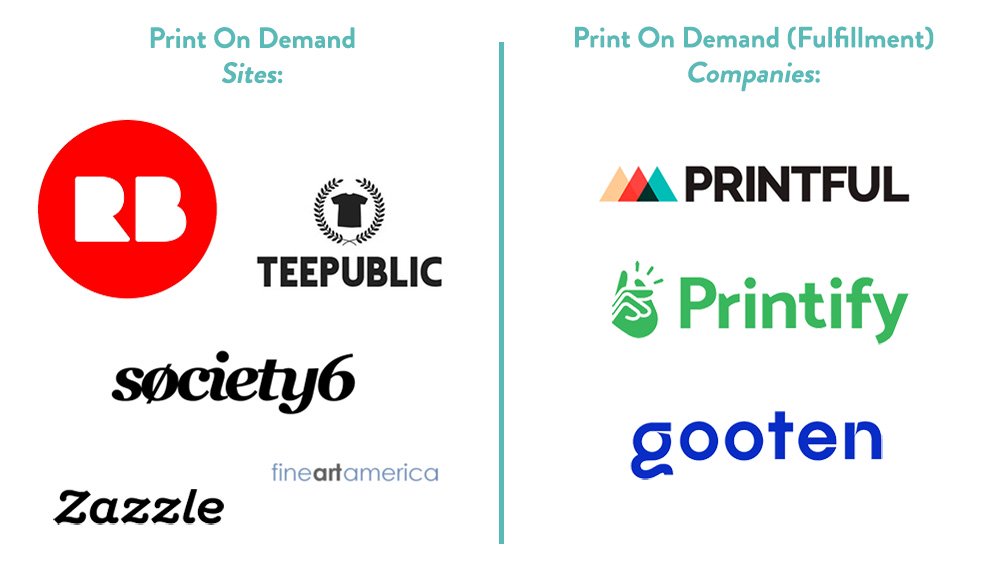 Print on Demand (Fulfilment) Companies (like Printful) act as a white-label 'back-end' to an online store, allowing artists to setup their own store on a custom domain, or to sell through a marketplace like Etsy.
Print on demand companies are not places that customers go to buy t-shirts – they are instead services that artists and sellers can use to fulfil orders to their customers.
Whereas Print on Demand Sites (like Redbubble) are self-contained websites where customers will go to buy products. A Print on Demand Site is a much simpler and quicker way for artists to make money from their designs than a Print on Demand company.
If you're looking for the ultimate guide to Print on demand companies like Printful and Printify, you'll find it here: The Best Print On Demand Companies 2022.

…and if you're looking for a review of UK Print on Demand companies, checkout this article.
---
1. Merch By Amazon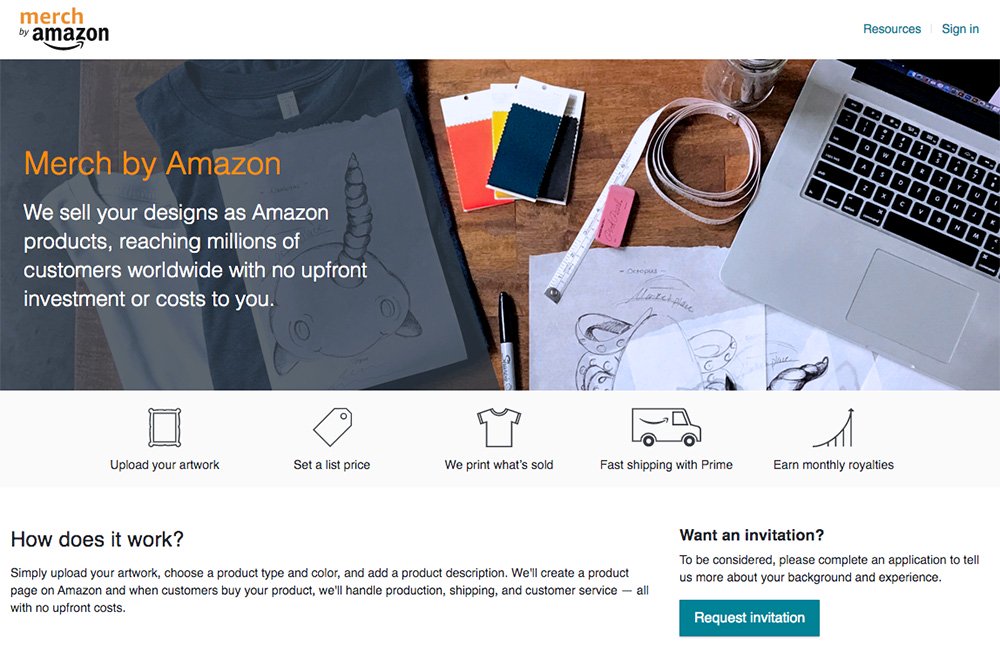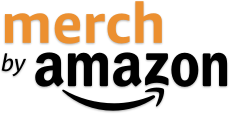 I considered leaving Merch By Amazon off this list, because technically speaking it isn't a print on demand site.
Merch By Amazon is a Print on Demand program that exists inside of Amazon (that is, Amazon's U.S., U.K., German, French, Spanish, Italian and Japanese sites currently) – it's not a standalone website like the rest of the sites on this list (sites like Redbubble, etc.) – nor is it a Print on Demand fulfilment company.
As such it's difficult to get traffic and search data about Merch By Amazon – but I think it's safe to assume that if Merch By Amazon were a standalone site (if we could cut it out of Amazon and treat it like a dedicated site) – it would dwarf all the other players here in terms of visitors, organic traffic and overall sales.
---
What's Good About Merch By Amazon:
It's Amazon, Duh
Merch By Amazon gives designers the ability to list several popular apparel products onto the world's biggest online store, and one of the world's most visited websites.

Amazon is both a huge marketplace and one of the biggest search engines on the internet (because people search directly on Amazon), so you should be able to reach more customers here than anywhere else (at least in theory).
Prime Shipping & Amazon as Seller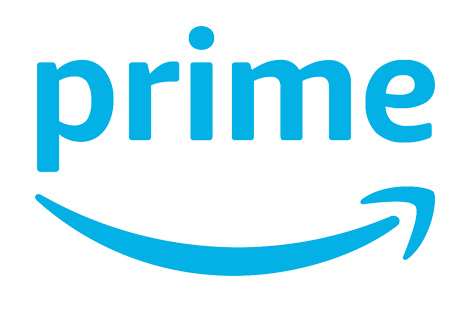 Merch By Amazon products are shipped 'Prime' – which makes Merch By Amazon one of the fastest way to get a shirt to a customer.
When you have design on Merch By Amazon – you also get all the added bonuses that come with having a product sold by one of the world's most recognised brands. (Just ask yourself – would you rather buy from Amazon – or a lesser known company?)
Flexible Royalties
With Merch By Amazon you can set the royalty you want to earn per sale.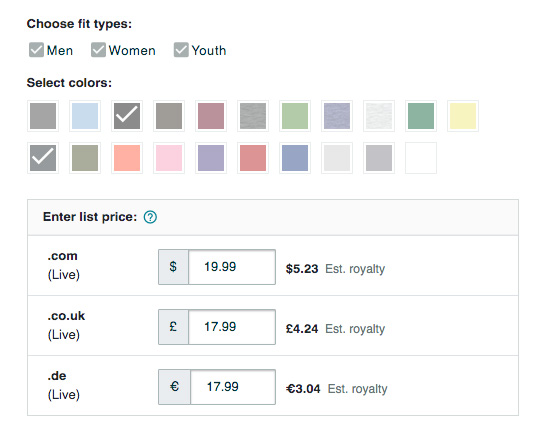 Of course you limited by the base rate of products – and you are in competition with other designers, but you aren't tied in to a fixed royalty, like with Teepublic.
---
What's Bad About Merch By Amazon:
Invite Only
You can't sign up for Merch By Amazon and start selling right away – you have to request an invitation and be approved first.

Many of the other Print on Demand site listed in this guide has an 'open door' policy for new sign-ups.
Merch by Amazon's turnaround on new invite requests varies, and there's no hard and fast rule on how long it might take – or any guarantee that you'll be invited at all. So if you are thinking about it – go and request an invite now.
Copycats, Improve-cats, Under-cutting, Oh my!
Due to the flexible royalties, the open nature of Amazon and the size of their marketplace – Merch By Amazon has a longstanding problem with design theft, (copycats) or 'improve-cats' (people who take another's popular design and change it slightly).
Merch By Amazon products all have a public 'BSR' rating (Amazon's internal 'best-seller' rank).

This makes it possible to see which Merch shirts are currently selling well, making it very easy for copycats and improve-cats to 'drink your milkshake'.
In other words – once you have a good seller on Amazon, it's likely to get copied very quickly and listed at a lower price – and this is likely to drive down your sales and/or profit.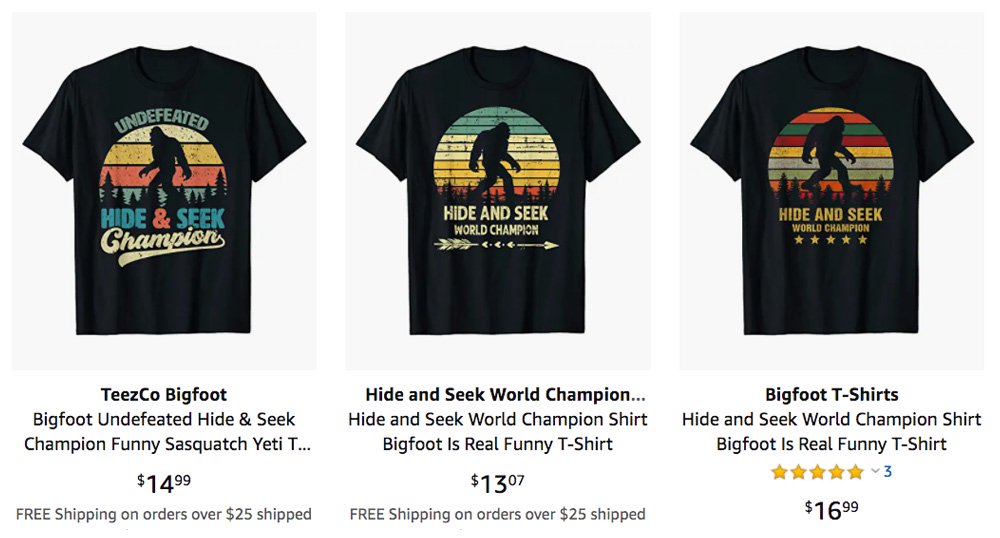 You can report Copyright infringement to Amazon, but the results are hit and miss, and Amazon doesn't do anything to stop copycats simply re-uploading the stolen design after their first copy was removed.
In reality this means that artists can spend a lot of time playing 'whack-a-copycat'; searching for and reporting copyright infringement, just to see it pop up again a few days later.
Note: I should point out that the copycat / art theft issue is by no means exclusive to Merch By Amazon, although it is more pronounced here – because of the public BSR issue, the flexible royalty rate and the size of the Amazon marketplace.

I've also found almost all other Print on Demand sites to be somewhat more consistent when it comes to removing infringing designs following Copyright takedown notices.
Limited Branding Options For Artists
Merch By Amazon has very limited branding and audience building options for artists.
When you upload designs to Merch by Amazon you are really just suppling designs to them, and nothing else.
There is no public 'profile' system on Merch by Amazon like you have on almost all other Print On Demand sites – so aside from a single line of text on each product (your brand link) – you can't really use Merch By Amazon to build your profile or attracts fans or followers. (No profile or header images, no social media links, no artist bios).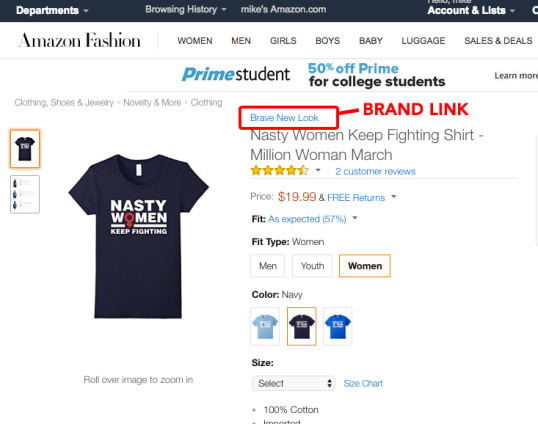 This might change in the future, but right now Merch By Amazon is really a cash-flow-only strategy for artists, albeit a potentially lucrative one.
---
So Why Is Merch By Amazon #1 On My List?
Merch By Amazon is still the best Print on Demand opportunity for artists because of their sheer size and reach. There is no other Print on Demand site that comes close.
What this means in practice – all else being equal – is that your designs are more likely to be seen on Amazon, and hence more likely to be purchased.
Is Merch By Amazon Profitable?
Merch By Amazon is profitable – as there are no direct costs involved for participating. It's free to get an account, free to upload and free to sell on the platform.
And with the potential for high royalties and steady organic traffic, the average artist or designer will probably make more from Merch By Amazon than from any other platform.
The big caveat here is that not everything is equal!
In reality your earnings from Merch By Amazon all depend on;
the target audience for your designs
how many designs you have
how good your ideas and designs are
how good your descriptive data is (Title, Keywords, Bullet Points)
the existing competition on Amazon for similar designs
the future competition on Amazon for similar designs (copycats / legitimate competition)
..but chances are that 100 designs uploaded to Merch By Amazon will probably earn more than 100 designs on any other print on demand site – largely because of the difference in traffic (potential customers).
Important Point: This is probably a good place for me to point out that – whilst traffic numbers are of course an important factor in estimating sales – they are no guarantee of better sales.

For example, you may find that your designs sell great on Society6, but don't make a dent on Merch By Amazon – because each site has very different customer demographics, and different levels of competition – and your designs simply work better with the Society6 crowd. In other words – traffic levels are not the be-all and end-all.

Finally – if you were able to corner a fraction of the market on ANY of these sites – you would probably be looking at a very healthy income. So – don't be too swayed by traffic numbers.
---
My Experience With Merch By Amazon
Unsurprisingly, Merch By Amazon dominates my royalty earnings – and has done since it first launched.
I don't see any chance of that changing anytime soon – because Amazon is the world's biggest online marketplace.
So if you can get an account invite, and you can cope with the copycat problem – then there is probably no more profitable way to license your T-Shirt designs online right now than with Merch By Amazon.
Sell On Merch By Amazon
---
2. Redbubble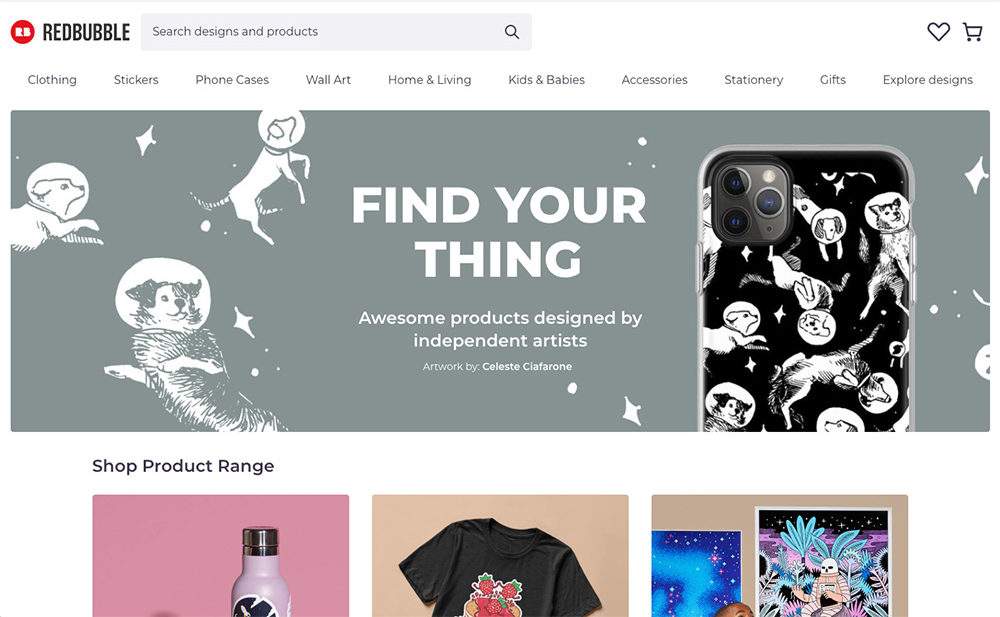 Now that Merch By Amazon is out of the way, we can get into the 'true' Print on Demand sites.
Chief amongst them is Australian outfit – Redbubble.

| | | | | |
| --- | --- | --- | --- | --- |
| Monthly Traffic* | Organic Monthly Traffic* | Percentage Organic Traffic | Organic Traffic Rank | Social Media Following |
| 34M | 9.5M | 28% | 1 | 1,352,764 |
Redbubble is the biggest standalone print on demand marketplace by total traffic and organic traffic, and has grown steadily over the past several years.
---
What's Good About Redbubble
Redbubble's Organic Search Traffic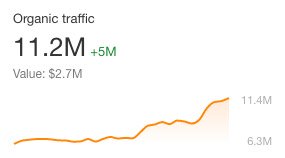 Redbubble has huge organic reach – meaning it gets a lot of traffic from search engines.

This is good new for independent designers and artists without a large following – because it means Redbubble is pretty good at getting your designs to show up on Google – especially for 'long-tail' keywords and search terms.

So right now Redbubble is probably the best, easiest way to get your designs in front of the eyeballs of people searching on Google, for free.
Redbubble's Brand Growth
Redbubble is becoming better known as a brand – as this Google trends graph below for 'Rebubble' shows (people going to Google and searching for "Redbubble").

That's good news for artists for a number of reasons – not least because it means Redbubble is likely increasing it's visitor numbers – and not just via Google searches for niche or topic related terms. And the more customers Redbubble has, the more likely you are to make sales.
Redbubble's Product Quality
Redbubble uses print-on-demand printing companies around the world to produce and ship it's products – and the quality of goods can vary significantly depending on the printing partner and the product in question.

Redbubble's customer review score on TrustPilot has dropped in the past year, which could be an indicator that Redbubble needs to do some work to improve the quality of it's goods.

Flexible Artist Margins
Redbubble has flexible margins on it's products, and it's customers are often willing to pay higher prices on average than on other platforms.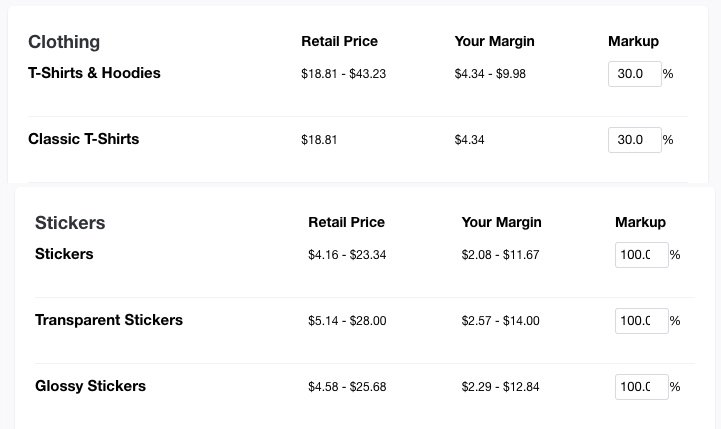 Artist Branding Options
Because it was setup with artists in mind, Redbubble gives you some branding controls – like profile images, header images, links to your social media and more.
Redbubble also has internal 'follow', 'like' and 'bubble mail' features – and they promote and feature artists on their homepage. They also have a mobile app!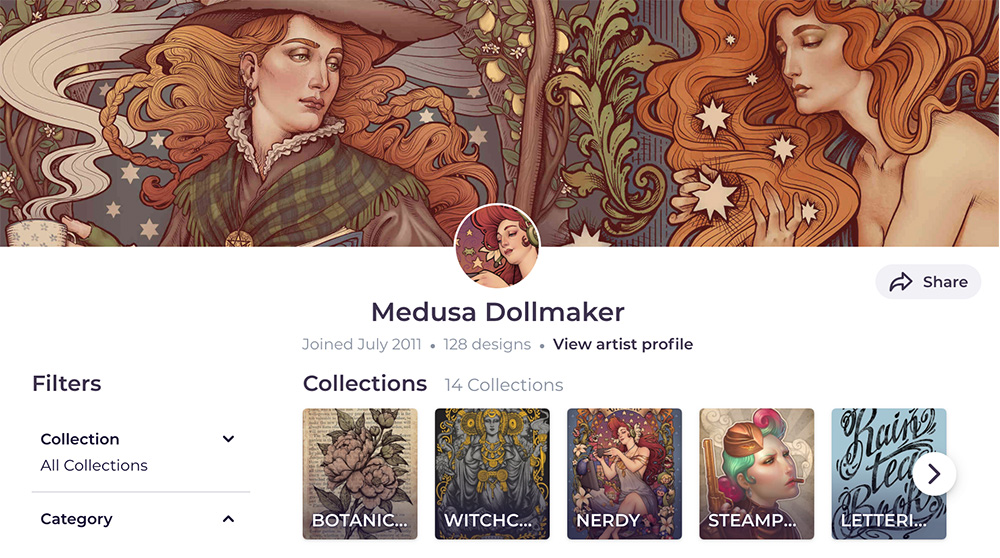 Google Shopping Ads and Re-Targeting
Redbubble uses Google Shopping ads and re-targeting to promote your designs – at no direct cost to you. This gives your designs an increased chance of being seen by those people who are most likely to buy.

---
What's Not Good About Redbubble
Time Consuming Upload Process
Redbubble offers a LOT of products – but this in turn means you can spend a LOT of time tweaking your artwork for each product.
In other words – the upload and configuration process for products on Redbubble is not the best. It's not the worst either – but it's no Teepublic (which is the best).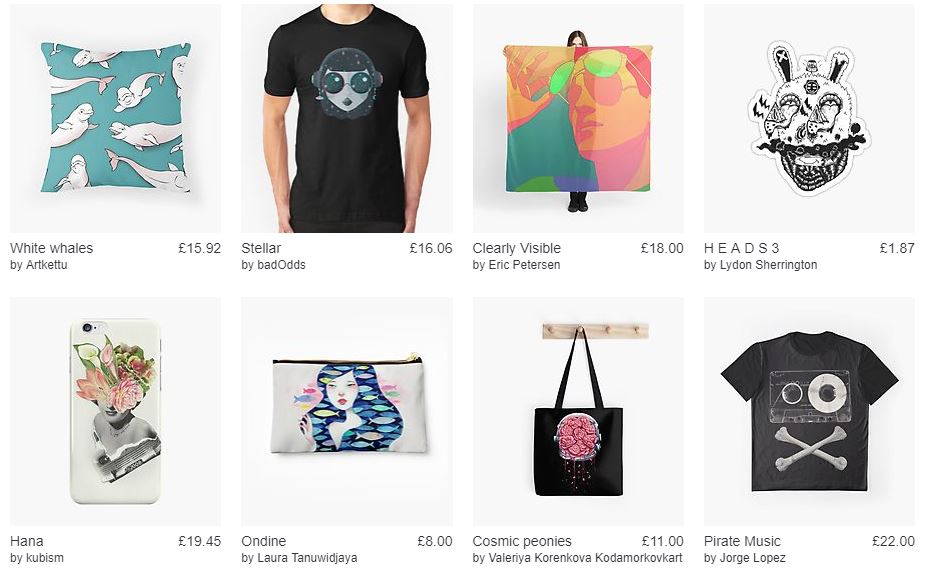 Copycats and Infringement
Redbubble is not immune to the copycat issue, and to copyright and IP infringement issues more broadly.
Redbubble currently doesn't seem to employ any automatic scanning of artwork to compare it to existing designs, which means direct copycats can and do appear, plus – because sellers have control over margins – others can undercut you, at least in theory.
But the issue is not as pronounced as Merch By Amazon – because it's nowhere near as easy to see what designs are currently selling on Redbubble.
---
My Review Of Redbubble
Redbubble is holding steady. Their strong organic reach means that once you have a design on Redbubble – you have a great chance of getting that design ranking on Google, and their own existing brand audience is well suited to my work.
Given the size and reach of Redbubble, it really is an ideal platform for almost any artist looking to tap into free organic traffic. It is a great place for pop culture and 'artsy' designs, but isn't limited to just that kind of thing.
For example, if you're more of a society6-style designer (florals, patterns, watercolours) – I would still get your work up on Redbubble too.
Sell On Redbubble
To maximise your success on Redbubble, check out my in-depth guide: How To Sell On Redbubble.
---
3. Teepublic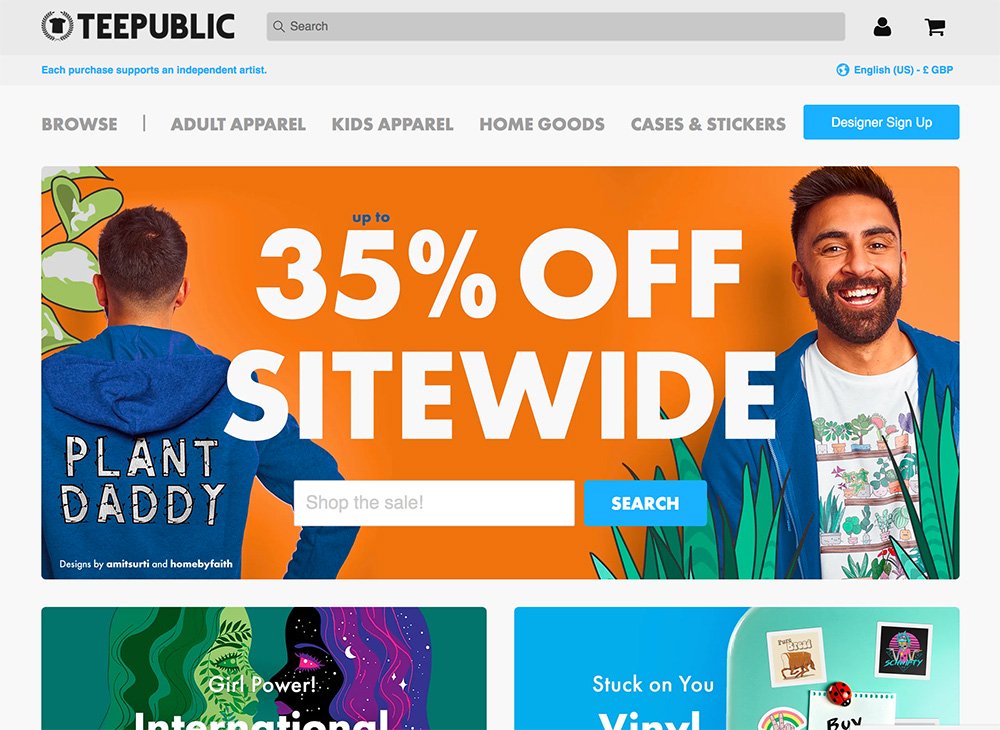 Teepublic is actually owned by Redbubble – but still currently maintains a separate site and separate accounts.
Teepublic has followed and in some ways improved on the Redbubble model – but there have been recent changes that make it less of an open-door marketplace.

| | | | | |
| --- | --- | --- | --- | --- |
| Monthly Traffic* | Organic Monthly Traffic* | Percentage Organic Traffic | Organic Traffic Rank | Social Media Following |
| 10.1M | 1.5M | 15% | 3 | 188,771 |
---
What's Good About Teepublic
Great Organic Reach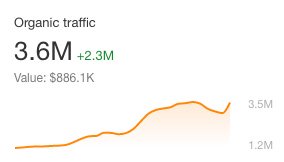 Teepublic has the second third highest level of organic traffic, just after Redbubble and Zazzle.
That means Teepublic has become very good at ranking designs and categories on Google – and driving that traffic back to Teepublic.
However, it seems Teepublic's organic traffic started to take a tumble in 2020. I don't know how accurate my figures are – but it appears Teepublic's organic strategy may have hit a snag. (Not that I have personally noticed this in my sales – Teepublic has remained strong throughout).
Best Ever Upload Process
Teepublic has (in my opinion) the quickest and easiest upload process in the Print on Demand world.
They may not offer as many products as Redbubble or Society6 – but they still hit all the major categories, and manage to make configuring each product very simple. I wish others would take a leaf out of Teepublic's book – it would make uploading much less of a chore.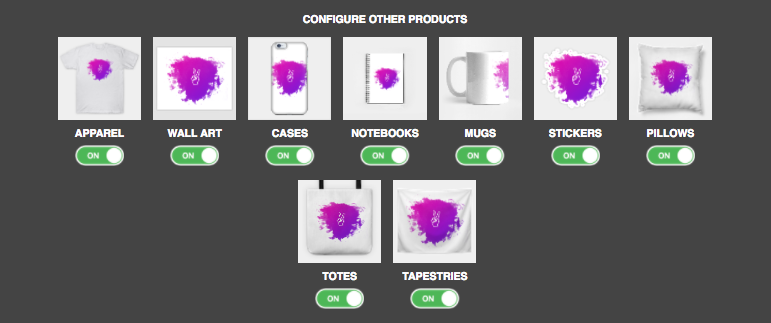 Increasing Brand Awareness
Teepublic is showing good upward growth for brand searches – as shown below. Like Redbubble, this implies Teepublic are becoming better known and attracting more visitors – and that should be a good thing for artists selling on Teepublic.

In a similar vein – Teepublic have one of the highest Trustpilot rankings of any POD site. This means they are keeping customers happy – and happy customers often return.

Less Incentives For Copycats
Teepublic's fixed royalty rates mean it's impossible to be undercut by copycats and improve-cats.
That doesn't mean copycats don't exist on Teepublic – it just means they have to sell their designs at the exact same price as you… so they don't have the incentive they do on Merch by Amazon or Redbubble.
---
What's Not So Good About Teepublic
Those Fixed Royalties Aren't High (and they can go lower)
Teepublic's fixed royalties are just $4 for T-Shirts – falling to $2 during sales times.

Despite this, Teepublic is usually matching or hovering just slightly beneath my monthly Redbubble royalties – which demonstrates that Teepublic's sale scheduling and promotions are actually pretty effective.
In other words, the royalties on individual sales may be less – but Teepublic are so good at driving traffic during those sales, that my monthly total royalties stay high.
IP & Copyright Infringement
Like Redbubble, it's not easy for copycats to see what is selling, but it is still easy for them to infringe your designs.
Also, a lot of Teepublic's designs are IP infringing, or close to infringing – which might worry you if are concerned about the long term viability of the platform.
---
My Experience With Teepublic
I really like selling on Teepublic. Whilst other platforms have dipped over the years, Teepublic has kept growing, or has at least held steady.
In fact Teepublic is close to surpassing my monthly Redbubble earnings, and I've heard similar reports from other artists and designers.
It's probably not the right platform for everyone – but if you're doing pop culture or funny designs primarily made for T-Shirts, then you'd be crazy not to give Teepublic a try.
Sell On Teepublic
For a comprehensive guide to selling your work on Teepublic, check out my in-depth guide: How To Sell On Teepublic.
---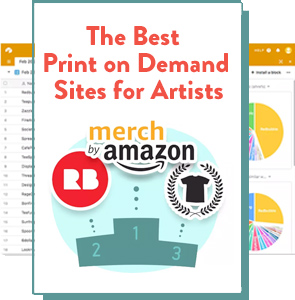 Free Download
No Time To Read It All Now?
Download a Free PDF version of this article & get instant access to my Airtable Base containing all the stats
---
4. Society6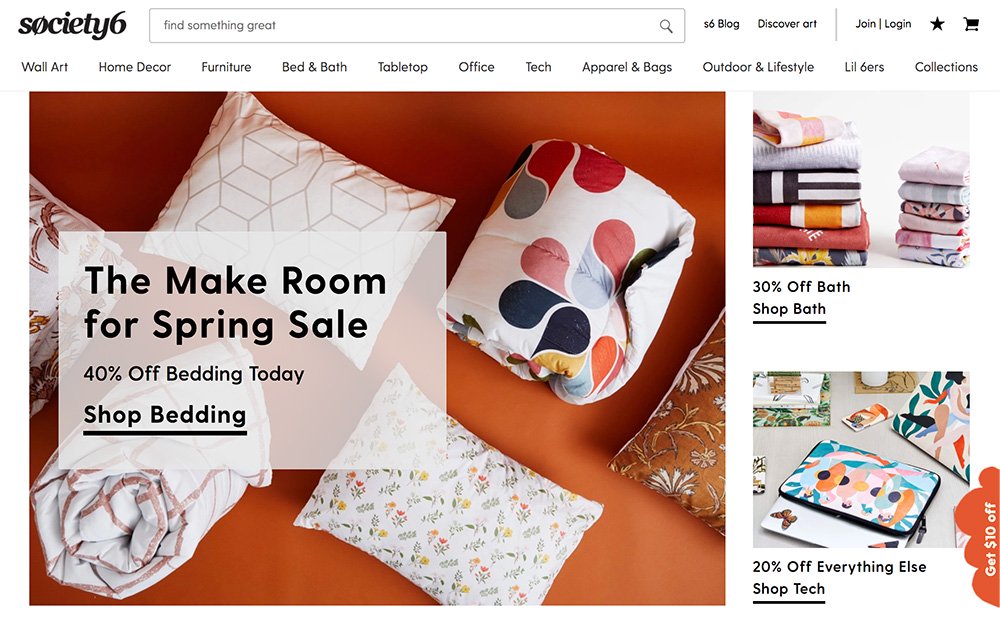 Society6 is a smaller player than Teepublic or Redbubble (with about half the traffic of Teepublic) – but it has a large social media following and their traffic and brand searches are holding steady.
Society6 may not have huge organic reach, but if you are creating work that fits with their aesthetic and audience, it could be a great place for your art.
| | | | | |
| --- | --- | --- | --- | --- |
| Monthly Traffic* | Organic Monthly Traffic* | Percentage Organic Traffic | Organic Traffic Rank | Social Media Following |
| 3.82M | 1.5M | 39% | 5 | 1,598,514 |
---
What's Good About Society6
Society6 Knows What It Is
Society6 has a pretty well defined aesthetic – with a focus on modern home decor and wall art.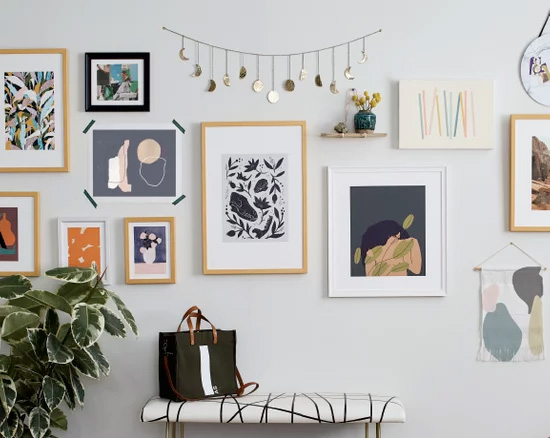 They are much less T-Shirt focused than Redbubble or Teepublic – and you'll find a lot more patterns, florals, watercolours, and abstract art – and much less pop culture, bold, traditional novelty T-Shirt style graphics.
This is good news if your artwork fits their style, and less good if it doesn't. But at least you know where you stand. (Contrast this with sites like Zazzle, Spreadshirt or Cafepress – where it is very difficult to identify a target style or demographic).
Large, Existing, Brand-Aware Audience
Regular promotional emails, and a big social media presence means Society6 can drive traffic from sources other than organic search.
This may only help you if you get your designs featured somewhere – but if you work does fit with Society6 and their style – why couldn't it be featured and promoted by Society6?

Decent Percentage Of Organic Traffic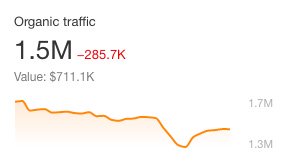 Their organic reach is still a healthy 39% of their total traffic, which means they are doing a decent job on the SEO front.
So your work on Society6 probably has some chance of also showing up on Google, and driving some traffic from there.
Artist Branding Options
Society6 offers a handful of branding options – like an artist bio, a follow function – and the usual profile images and headers.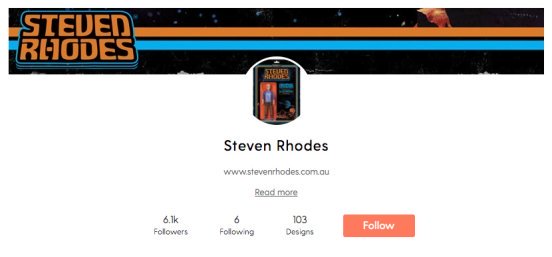 ---
What's Not Good About Society6
Lower Overall Traffic, Low Organic Reach
Society6 just doesn't have the traffic or organic reach that Merch By Amazon, Redbubble or Teepublic has.
That makes it harder to get eyeballs on your work, unless of course you are driving your own traffic (in which case, see below).
Their Style May Not Fit Your Style
One man's meat is another man's poison – and Society6's focus on florals, pastels, watercolours, abstract wall art and homeware products does mean it's perhaps not the ideal place for your funny pop culture shirts.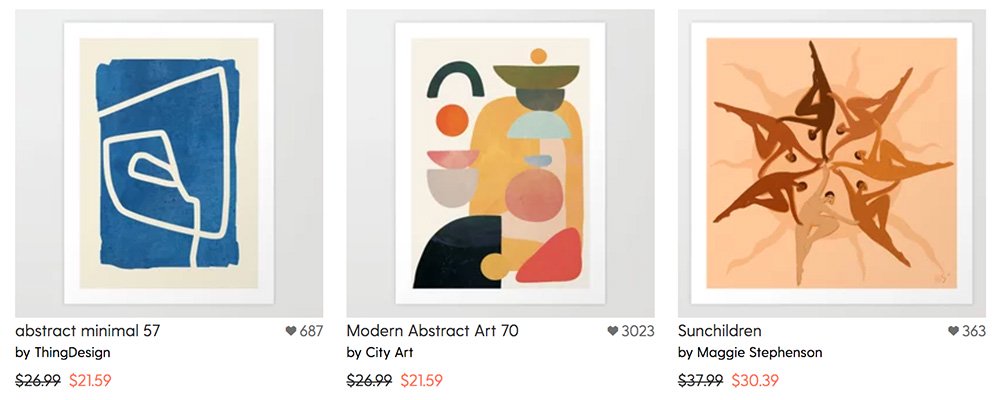 That doesn't mean you can't make sales…it just means it may be harder – if exclusively pop culture-type stuff is your design bag.
Complicated Upload Process
Society6's upload process is complicated when compared to something like Teepublic.
Sure, they have a lot more products, but it still makes uploading a somewhat daunting task.
Low TrustPilot Score
Society6 doesn't have the best product-quality reputation, according to their current Trustpilot score: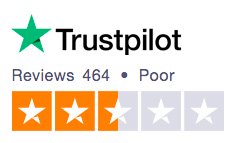 ---
My Experience With Society6
I've had designs on Society6 since 2015, but they've never really been a big hitter on the royalty front for me.
I put this down to my designs – as they aren't really in line with Society6's audience and overall aesthetic (I do more 'straight-forward' T-Shirt designs – and such graphics don't often translate well to Wall Art, especially if you're looking for family friendly inspirational quotes for your Kitchen).
You'll know if Society6 is a good fit for your work. If they are – invest some time and give things a chance. If not, move on.
Sell On Society6
If your work fits on Society6, you may also want to checkout Spoonflower. They are a fabric and wallpaper site that serves a similar demographic with a similar aesthetic style to Society6.
---
5. Fine Art America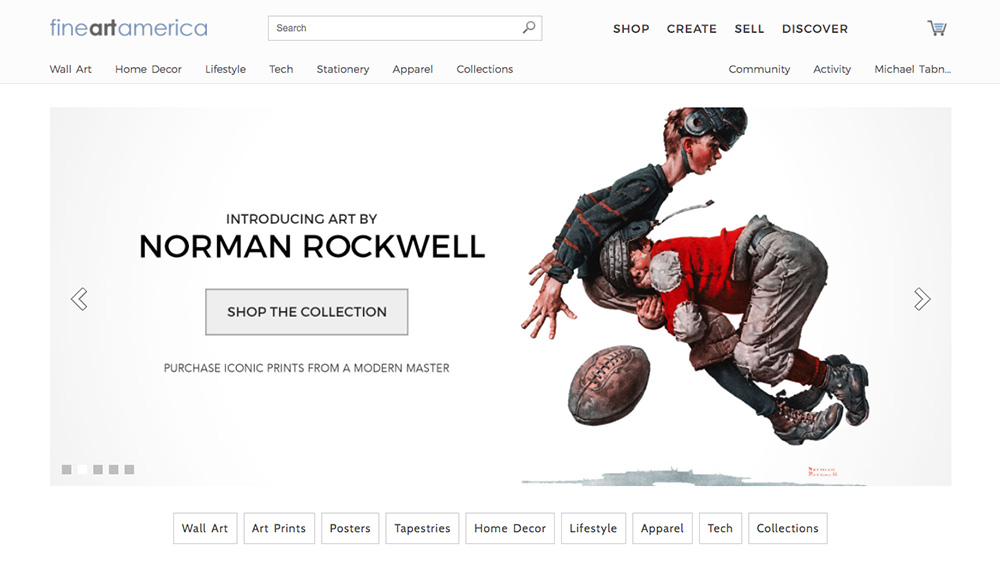 This is the first Print on Demand site on the list that I don't sell on personally – but I'm ranking it pretty high because of it's decent traffic and reasonable organic reach.
Fine Art America is a lot like Society6 – in that in focuses on wall art (posters, prints, etc. ) – though like Society6 it does offer plenty of other products too (just much less prominently).

| | | | | |
| --- | --- | --- | --- | --- |
| Monthly Traffic* | Organic Monthly Traffic* | Percentage Organic Traffic | Organic Traffic Rank | Social Media Following |
| 4.61M | 1.8M | 39% | 4 | 271,596 |
---
What's Good About Fine Art America
Good Organic Reach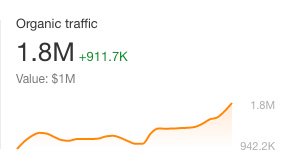 Not too shabby traffic or organic reach numbers.
Fine Art America has about half the total traffic of Zazzle, but with the same level of organic traffic. That says to me that they're doing something right when it comes to SEO and organic promotion of their products.
They're On The Up
Fine Art America has a positive upward trend on both their organic traffic, and their brand searches on Google. This tells me they are growing both through organic reach, and also becoming better known amongst customers.

Fine Art America are also maintaining a decent review on TrustPilot: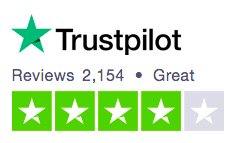 Focused On A Specific Product, Easy To Navigate
Fine Art America is a well organised site with useful categorisation and good sorting functionality – which means you can see what's working and what customers are buying – to help you better refine your designs and your targeting.
---
What's Not Great About Fine Art America
25 Designs Uploads Limit
Artists are limited to 25 art uploads unless you upgrade to a premium plan at $30/year. That means you'll have to do some research and really niche down to a particular subject in order to see if this site will work for you.

Once you've made $30 within a year in royalties, I suppose it would then be worth upgrading so you can really push your designs.
Traffic Not As Huge As Redbubble / Teepublic
Traffic is somewhere between Society6 and Teepublic, though with significantly less organic reach than Teepublic. But if you're interested in selling primarily Posters/Wall Art than T-Shirts – this is a good bet. They don't have a 'style' or easily identifiable aesthetic like Society6 though, which means you're going to have to do some research and perhaps rely on their organic reach to bring you sales.
---
My Experience With FineArtAmerica
I don't have any experience with FineArtAmerica. I only recently signed up for an account myself.
But first impressions are that I like their style. It's an easy site to navigate, plus they are doing well on organic reach and overall growth.
If you have designs that translate well to Wall Art, then FineArtAmerica is probably worth your time.
Sell On FineArtAmerica
Top Tip: If you're trying to find success on platforms like Society6 and FineArtAmerica that primarily focus on Wall Art – then make sure you design for the product.

Don't just throw up your existing designs on there – instead spend time thinking about how you can adapt your designs for posters, or create completely new designs that would be ideal as posters or prints.

And try to fit your designs within some area that already exists on such sites (whether that's a specific topic, designs aimed at a particular audience, or trying to emulate a recognisable design style).
---
6. Displate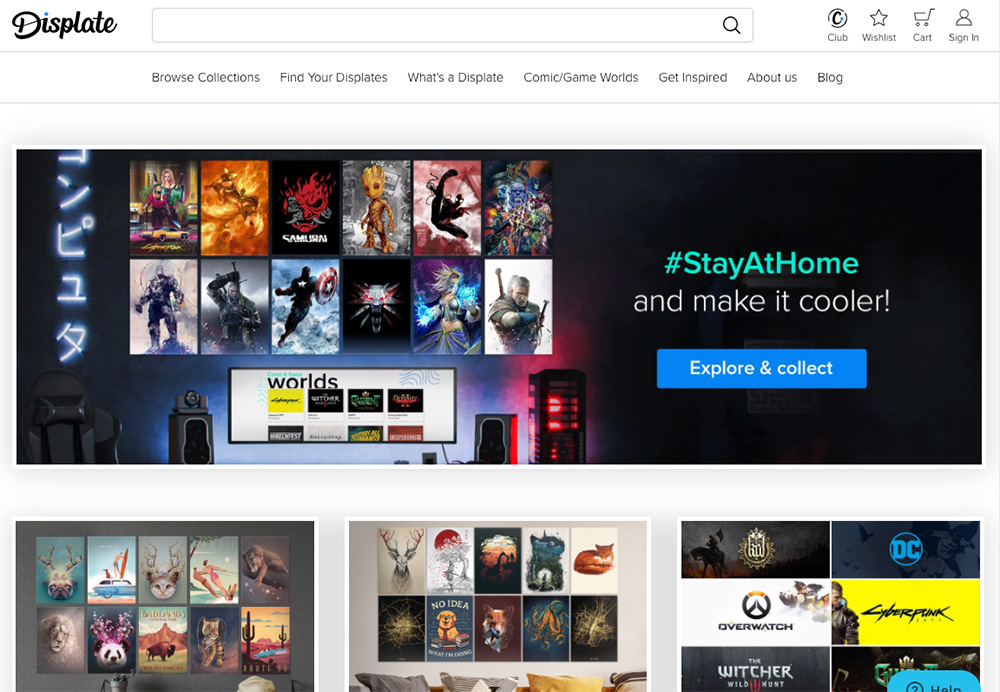 Displate are a very small player, but with great growth and a very large social media following. Could they be the next big thing?
Their traffic is relatively small, but they are the dominant player in a growing product category (metal wall prints).

| | | | | |
| --- | --- | --- | --- | --- |
| Monthly Traffic* | Organic Monthly Traffic* | Percentage Organic Traffic | Organic Traffic Rank | Social Media Following |
| 1.87M | 307,600 | 16% | 9 | 1,697,630 |
---
What's Good About Displate
Well Organised Site, Nicely Categorised
Like FineArtAmerica – Displate is a well organised and well categorised site. When you don't have especially high organic reach, it's beneficial to have collections and categories that help customers find what they want – and gives artists a chance to figure out where their work might fit best.
Growth In Organic Traffic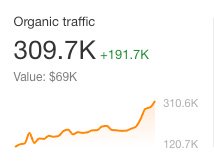 Displate are showing great growth in organic traffic.
It may represent relatively small organic traffic numbers right now compared to other sites – but they're heading in the right direction (Displate is 1 of only 4 of sites I researched to show growth in both brand searches and organic traffic).
Huge Social Media Reach and Increasing Brand Searches
Displate has great social media numbers (especially on Facebook) – and are showing good growth in brand searches.
If your work fits with their audience, you could get a slice of that action.

Displate also seem to be keeping customers happy, based on their current TrustPilot score: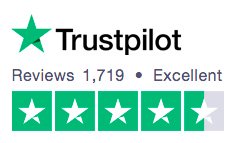 Easy Upload Process
Displate's upload process is nice and easy, as you would expect from a site that only offers one type of product.
---
What's Not Good About Displate
Still A Small Player
Those low traffic numbers mean Displate probably isn't about to be stuffing your pockets with royalty monies. But getting in at the ground floor of a growing brand is a smart move – as it means you could dominate certain corners and niches as the traffic climbs.
Some Infringing Material
Displate are a younger company and it seems their platform is still a little bit 'wild west'. There are plenty of borderline infringing designs right now, which I imagine do contribute to a lot of sales. Hopefully that won't become an issue as time goes by.
---
My Experience With Displate
I can't say much about Displate – because I've only had a few designs up there for a few months.
I can say that their system is slick and easy, and they seem to be running a tight ship on the promotion front.
Time will tell whether they become a decent home for my designs in the long term, but they are showing some good signs so far. The good news is that it won't take you too long to upload your designs and then simply sit back and watch.
Sell On Displate
---
7. Threadless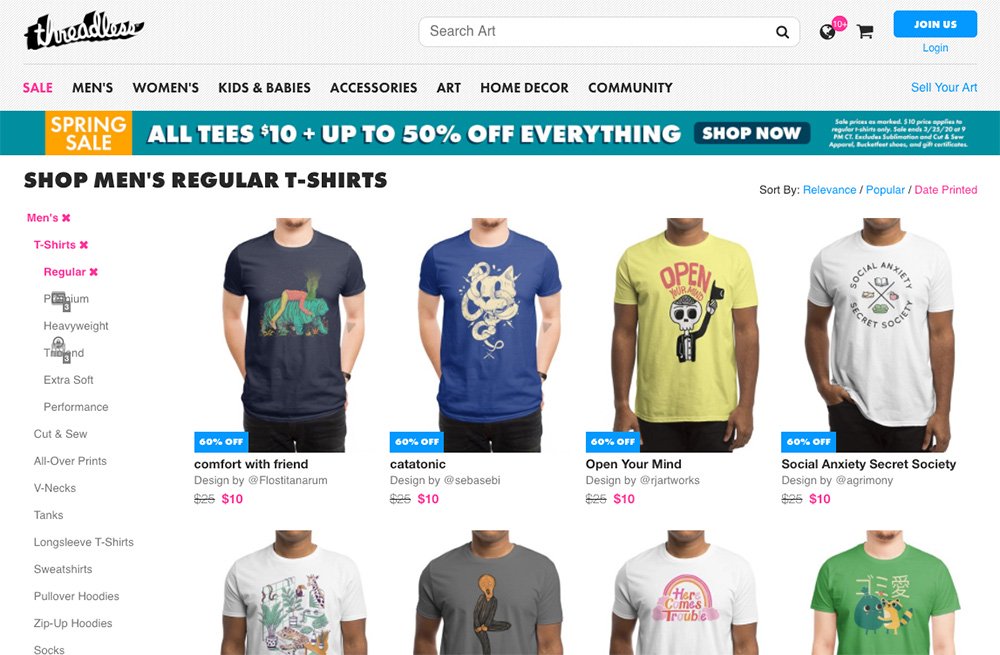 Threadless is a complicated one – because it actually offers artists a number of ways to sell their work:
Submissions / Challenges. You can submit art to Threadless' Design Challenges – (including their no-theme, open-ended challenge) – and if your Art scores highly and/or gets selected, it will be made available for sale on the 'regular' Threadless.com
Threadless Artist Shops. You can setup a Threadless Artist Shop – which gives you a customisable storefront hosted with Threadless (eg. yourname.threadless.com), where they will handle all the printing and shipping and customer relations. (But you would have to drive all the traffic).
Threadless Search / 'Discover'. Once you have an Artist Shop with designs loaded, you can choose to include those designs within Threadless' 'Discover' section – meaning they can be searched for and found by people inside the main threadless.com website (and not just via your storefront).
So whilst options 1 and 2 are not really relevant when comparing with the other sites in this list – option 3 means Threadless just about scrapes in as a Print on Demand site.

| | | | | |
| --- | --- | --- | --- | --- |
| Monthly Traffic* | Organic Monthly Traffic* | Percentage Organic Traffic | Organic Traffic Rank | Social Media Following |
| 1.27M | 281,000 | 22% | 10 | 2,996,354 |
---
What's Good About Threadless
Big Social Following
Threadless has been in the game for a long time – one of the first online T-Shirt pioneers and big brand names.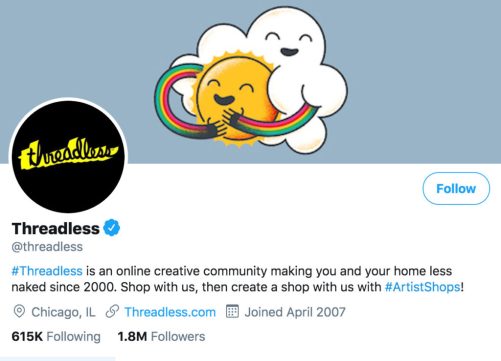 Perhaps because of this, they still have a considerable social media following – greater than anyone else on this list, and one assumes a sizeable amount of email newsletter subscribers.
Threadless does hit it hard on the promo front – with daily emails and regular sales. So if you can get designs featured on the 'regular' Threadless – you stand to benefit from that.
Consistent Style And Approach
Threadless tends to keep a fairly tight grip on it's style and the type of designs they publish.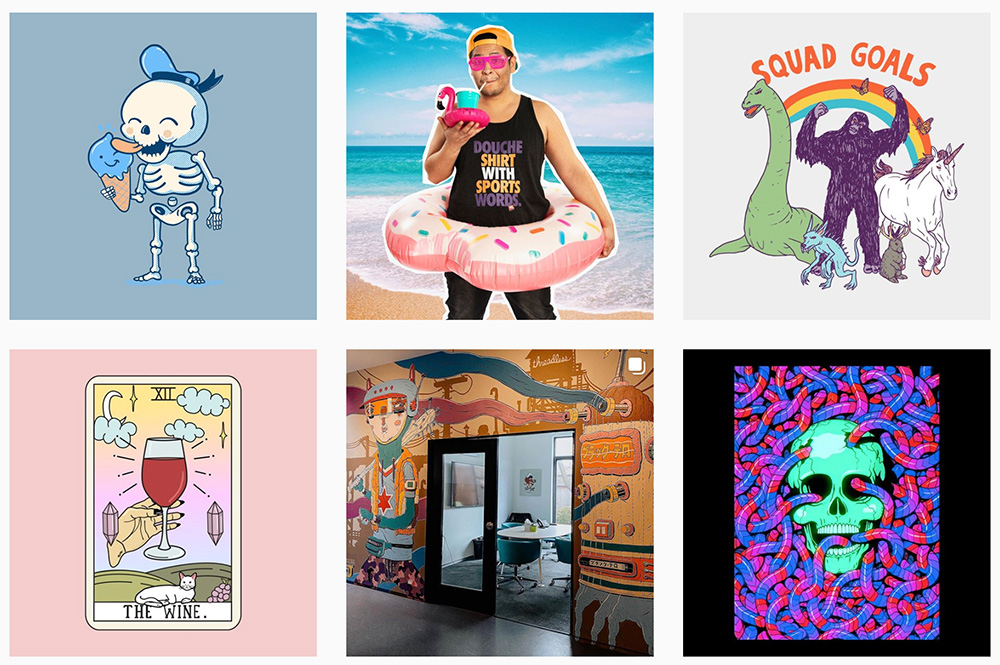 You won't find a lot of IP infringing or 'on the edge' stuff – it does tend to be home to truly independent, unique and original pop culture designs from individual designers. So if your work fits that mold, it's worth a look.
Easy Upload Process
The upload and listing process for Artist Shops (and thereby the 'discover' section) is pretty straightforward. It's no Teepublic, but it ain't a million miles behind.
---
What's Not So Good About Threadless
Low Traffic, Decreasing Organic Reach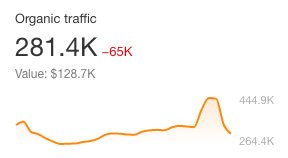 Low traffic. If the SimilarWeb stats are to believed, it's behind Displate…and closer to the traffic level of Bonfire.
22% of Threadless' traffic comes from organic…which is some distance behind Society6, FineArtAmerica and miles behind Teepublic and Redbubble. That means Threadless has to rely much more on their own marketing and promotions to drive sales.
Decreasing Brand Searches, Poor Reputation
It seems Threadless' reputation has diminished somewhat of late. It isn't growing its organic traffic, and searches for the term 'Threadless' on Google have been dropping for a while.

Also their TrustPilot score isn't looking very healthy at time of writing: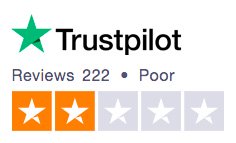 Low Royalties
Disappointingly slim royalties – especially if you let Threadless manage your Shop's pricing and promotions. When Threadless does a sale, they really do a sale – with shirts as low as $12 (Probably the cheapest price of any Print on Demand site listed here).
With that kind of list price, an artist can receive just $1 or even $0.50 for a shirt sale (In fact I've had shirts sell for $22 that earned just $1 – what's that about?). That's a worse percentage than Teepublic –where a sale shirt sold for $14 nets the artist $2.
---
My Experience With Threadless
Just before Quarter Four (around September 2019) – I uploaded around 100 of my designs to Threadless (via a new Artist Shop, and thereby into their 'discover' system). Over the following Quarter (Oct-Dec 2019) those designs generated a few hundred dollars in royalties…with minimal promotion from myself (they did get something of a push from my branded Instagram account, but nothing beyond that).
I think this is because the Threadless audience is pretty well matched to my work.
Would those earnings have been higher if I hadn't let Threadless manage my pricing and promotions? I simply don't know.
Overall I'd say that Threadless works great as a simple storefront – and it gives you the ability to get at least some potential exposure via their 'discover' system. But if you're looking for decent organic traffic and sales, you are unlikely to get that from Threadless – unless you get your designs selected as part of their main 'Threadless' collection.
Sell On Threadless
---
What About Zazzle, Spreadshirt, CafePress, DesignbyHumans… etc?
There are a handful of Print on Demand sites I haven't covered in detail above, and that's mainly because I can't personally recommend them.
So here's a little something about those sites, and why I've left them out…
Print on Demand Sites With Decent Traffic, But Downward Trends
Zazzle is a site with very high levels of traffic (est. 9.9M visits a month) – but very little of it comes from organic search (just 18%).

Spreadshirt is much lower down the traffic rankings (est. 2.9M visits a month), though with better organic traffic (51%).

According to my data, neither Zazzle nor Spreadshirt are growing their organic reach or their brand searches (the blue lined graphs above).
I've had limited experiences with both sites – and not much success with either. Generally I've found both to be difficult and complicated to launch products on, which has prevented me from getting a lot of designs up on them.
Given the high traffic of Zazzle, it is probably sensible for you to check them out, and perhaps likewise with Spreadshirt. But I can't personally recommend them, nor do they seem to be heading in the right direction in terms of growth. Zazzle especially is a well established site (founded 2005) – which may make it harder to identify untapped opportunities and take on the existing competition.
Small Print on Demand Players With Some Hope
As I've already mentioned – an independent artist doesn't need to sell on a site with millions of visitors a month to make some regular, sustainable and decent income from their art.
If you can just carve out a decent corner of a relatively small traffic site – you could still be looking at a decent chunk of income every month.

The following sites are not high on the traffic ratings, but they may still be worth your attention, depending on the match between designs and their audience.
DesignByHumans. Not a big player, with similar organic reach to Threadless. DesignByHumans brand searches looks flat, but personally they have been a steady royalty provider for myself – usually generating slightly more than Society6 every month.
Rageon. Relative newcomer with declining brand searches, but growing organic traffic. I've had limited success with Rageon – and it has been very volatile and inconsistent.
TeeFury (and similar). It's worth mentioning that Shirt-A-Day sites like TeeFury haven't disappeared, and because they work on a slightly different model to most Print on Demand sites – they may be worth your attention.

Unlike most Print on Demand sites, you will have to have your work selected in order to be sold on a site like TeeFury – so it can be a good place to hone your skills and ideas – plus if selected, your design is guaranteed a certain level of exposure on their sites, social media and email newsletters (at least for 24hrs).
Print on Demand Sites That Are Probably Not Worth Your Time
CafePress aren't looking too attractive an offering right now…hovering somewhere above Threadless and Displate when it comes to traffic (est. 2.9M a month). Sadly, Cafepress' brand searches have dropped like a stone, as has their organic traffic.

SunFrog are also not faring too well…their traffic is tiny (est. 336k a month) and their organic reach isn't heading in the right direction either.

Other Print on Demand Options For Artists
If you're looking for even more ways to get your art on products and shipped out to customers, you could also consider the following:
A Print on Demand Storefront (see below)
Selling on a marketplace (eg. Etsy, Amazon Seller Central) – using a Print on Demand company like Printful or Printify
Selling on your own site (using a platform like Woocommerce, Shopify etc.) – again using a Print on Demand company like Printful
---
Print on Demand 'Storefront' Sites for Artists & Designers with an existing following
If you have followers, fans – or an existing audience of any kind you'd like to sell to – OR you would just prefer to sell on your own personally-branded site (rather than through sites like Redbubble) – then you may want to consider a Print on Demand Storefront.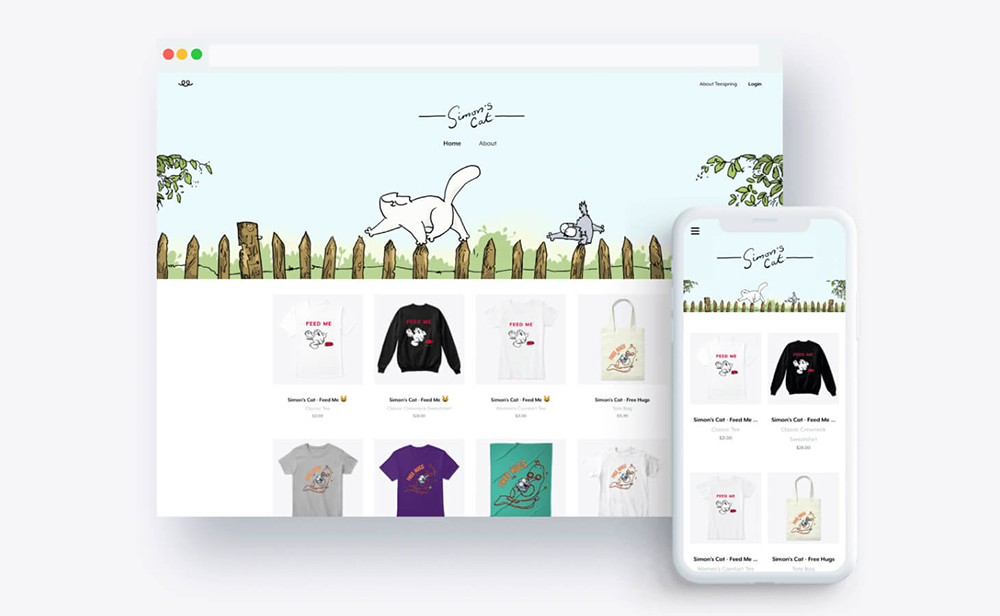 A Print on Demand Storefront is a customisable, fully hosted store that will handle orders and fulfilment (and customer service) – but won't deliver you much (if any) organic traffic.
Print on Demand storefronts aren't designed to compete for traffic from organic sources (ie. Google) – but they are ideal for sellers who can market or drive customers from other channels (eg. Social media, YouTube, an email newsletter, your portfolio website, etc.)
It's perfect if you want a quick and easy way to sell Merch to your fans or followers that looks more professional than sending them to Redbubble or Teepublic – but it won't make sales unless you do something to promote it.
So here's my recommendations for Artists looking for a Print on Demand storefront site:
---
1. Threadless Artist Shops
Threadless may not be the best Print on Demand site when it comes to organic sales, but they do make a nice looking Storefront – or as they call it: a Threadless Artist Shop.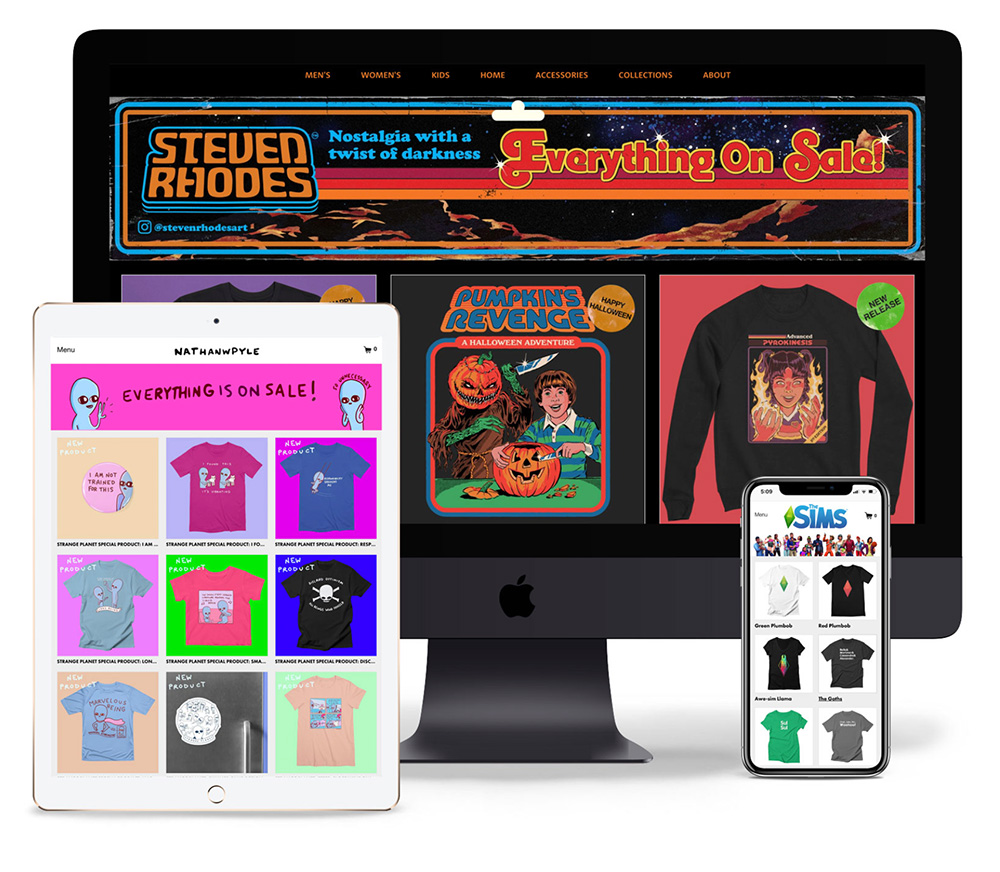 Some of my favourite artists use Threadless as a storefront – people like Steven Rhodes and Hillary White Rabbit.
Threadless give you an easy upload process, quick turnaround on products and a custom subdomain (eg. stevenrhodes.threadless.com) – plus their upload process is nice and easy.
Overall I'd say they're the first place to look if a storefront is what you want.
Sell On Threadless
---
2. TeeSpring
TeeSpring are an old name in the T-Shirt game, but their storefront offering is not too shabby.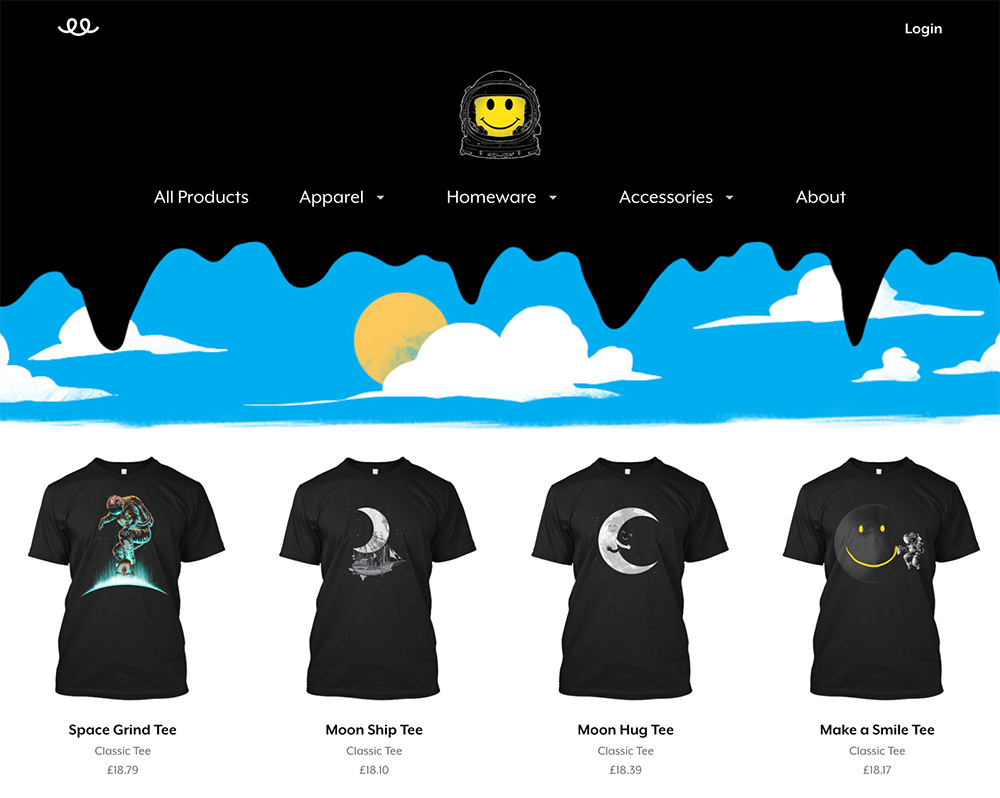 TeeSpring has a good product catalog to choose from, plus everything else you'd expect from a custom storefront – the ability to change the style, add a header image etc.

There are some other features TeeSpring offers like their boosted network and YouTube integration, if that interests you at all.
But overall I'd say they're another solid site to check out for storefronts.
Sell On TeeSpring
---
3. Bonfire
Bonfire are a relative newcomer, and their system is loosely based around a 'campaign' model – ideal for fundraising and charities in particular.
But Bonfire do offer a free customisable storefront for anyone, and they have a slick and easy to use interface with nice looking product mockups.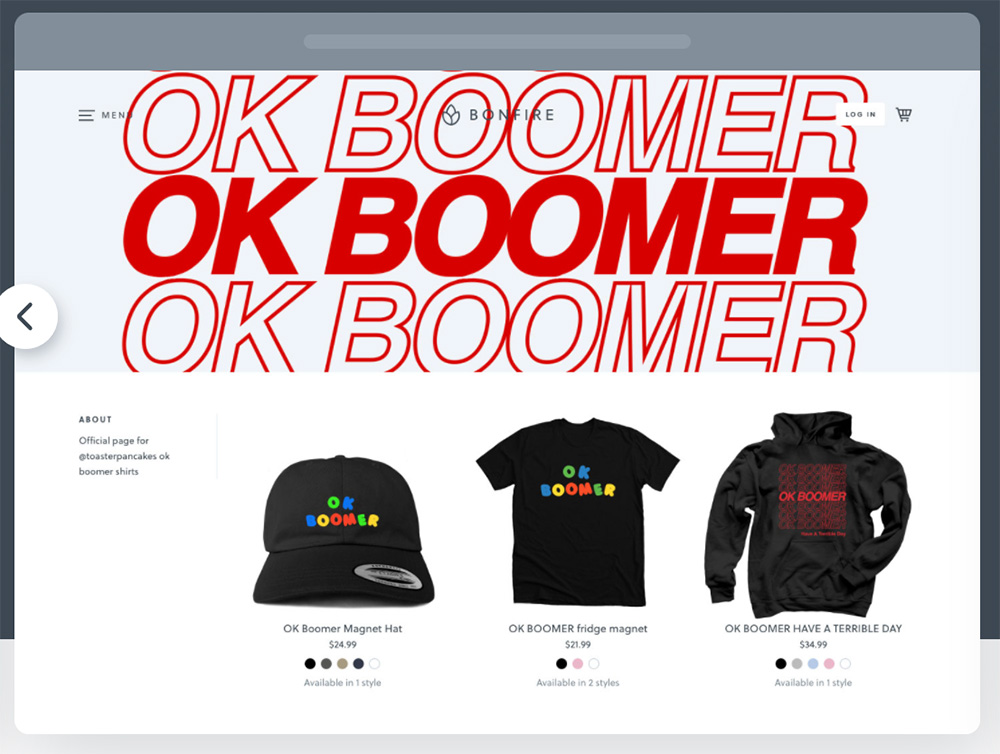 Bonfire's storefronts aren't quite as customisable as TeeSpring's or Threadless' – because they keep the Bonfire branding quite prominent, and don't seem to create a custom subdomain (eg. yourbrand.bonfire.com)
Nevertheless, you may find they're a better fit for you – depending on the style of storefront you have in mind.
---
Did I Miss Anything?
I hope you enjoyed my comprehensive guide to the Print on Demand sites for artists.
If you'd like to share your experiences with these sites, or recommend another site to add to the list, leave a quick comment below!
---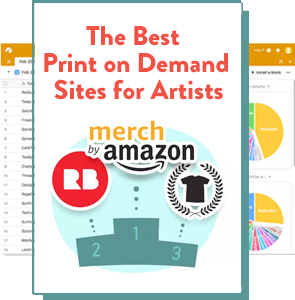 Free Download
Want To See All The Data?
Download a Free PDF version of this article & get instant access to my Airtable Base containing all the traffic data
---
Notes on the numbers…
• *The 'total traffic' and 'organic traffic' numbers are monthly estimates. The total traffic estimates came from SimilarWeb, and the Organic traffic estimates from Ahrefs. Take all the data with a pinch of salt – SimilarWeb in particular probably overestimate the traffic figures, according to this blog post.

• When I say 'brand' or 'branded' searches, I'm talking about people going to Google and searching for 'Redbubble' or 'Teepublic'. To me this represents a rough gauge of how well-known a site is, and that probably corresponds to their overall traffic and growth trend.

• The 'brand trend' graph is taken from a Google Trends search for the company's name, eg. 'Society6' – over the past 5 years.

• The organic traffic trend graph is taken from Ahrefs and covers the past 12 months only (not 5 years).

• All numbers (traffic, social media followers and TrustPilot scores) were gathered on the 6th March 2020.

• The raw data used for these figures is available inside my POD sites Airtable base. You can get access by clicking 'Download Now!' in the box above.