Comparing Print-On-Demand T-Shirt Fulfillment Companies In 2018
Last Updated: June 15, 2018
Last year's T-Shirt Fulfillment Companies review is a little out of date now, so it's time for a fresh look.
In previous articles I've compared Printful, Printaura and Customcat – but recently I've begun using Printify to fulfil some of my Shopify orders.
Printify is a slightly different beast to other POD T-Shirt fulfilment options, in that Printify serves as a platform connecting you to a variety of fulfilment partners.
Printify doesn't do any printing or shipping directly – instead, it sends your orders over to a partner of your choosing (Printify works with several different providers). In this way it creates direct competition between printing partners so you can compare the best price and turnaround time.
In this article I'm going to throw Printify into the mix, and compare (through direct experience) the prices, turnaround time and monthly costs / potential profits of these three services (Printful, CustomCat and Printify).
(Fair Warning / Disclaimer: This post it features affiliate links to each of these companies.)
Considerations With A Print-On-Demand T-Shirt Printing Service
When comparing companies to handle the printing and shipping of T-Shirts to your customers, you're probably going to be considering the following:
Price (of products and shipping)
Fulfillment or Turnaround Time (how long it takes a product to be printed and shipped)
Integration Options (How easy it is to hookup with however you receive your orders)
Price is important for obvious reasons – the higher the price you pay to your T-Shirt fulfilment partner – the less profit you will make.
Turnaround Time matters because you want to be able to make reasonable and reliable claims to your customers. You also don't want customers waiting weeks to receive their orders.
Integration options matter because they can make your life a whole lot easier. If you're selling via Shopify ( with whom all the major print-on-demand fulfilment companies will hook-up directly) then you won't need to do anything when new orders come in – they'll simply be received and processed automatically (assuming your account is setup for automatic billing, etc.)
So those are the major criteria on which I'm going to be directly comparing these companies.
What About Printing Quality?
This is a fair question – but in my experience any difference in quality between these companies has been nominal.
Almost all print-on-demand T-Shirt Fulilment companies will be using very similar printers. The T-Shirt blanks onto which they print are identical.
So any quality discrepancies I have found are minor – and it's more to do with quality control than actual print quality. (For example – sending the wrong size shirt, or the odd mis-print).
In this particular instance, there were slight – but minor – differences in the colours of the prints I received, but none of the prints were of poor quality.
I've placed hundreds and in some cases thousands of orders with each of these companies, and the level of complaints I've received related to quality has been tiny (less than a few percent). So for this reason, I don't think it's worth comparing quality in this article – though as you start your own business I recommend you do at least order a few samples from each to confirm the quality matches what you're expecting (just don't go overboard – most customers are likely to be less nit-picky than you are).
If you put a gun to my head and forced me to decide which provider has the best quality printing, I would say Printful. But the quality from Printify and Customcat is so close behind that I have no problem using any of these T-Shirt fulfillment companies.
My Print-On-Demand Comparison Experiment
For this comparison I actually placed an order for a single shirt, with one single normal-size print to the front chest.
Here's what I ordered: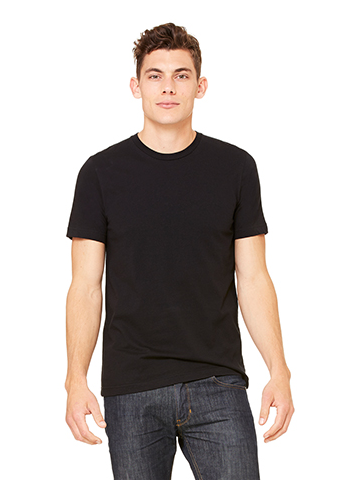 1 x Bella & Canvas 3001 T-Shirt – Size L – Black
Shipped To A US Mainland Address
No Expedited Shipping, No Extras
Why The Bella & Canvas 3001?
The Bella & Canvas 3001 is a lightweight, fashion-fitted style T-Shirt that looks and feels a lot nicer than lower end options.
It is the shirt I now use for most of my Shopify store products – because I prefer it slightly to the Next Level 3600. (Although to be fair, there's relatively little between them).
So I chose this product as our comparison choice because it's the kind of shirt I would expect a Designer, Artist or Brand Owner to gravitate towards when starting out. If you want to build a brand and have repeat customers, then this is the kind of Shirt you would want to use.
It's one you won't be worried about sending out to customers – it isn't overly thick, boxy or otherwise cheap-feeling.
So yes – you can get much cheaper shirts than this. But I wouldn't personally use anything of a lesser quality, assuming you want your customers to actually come back and purchase from you again.
Anyway, let's get into the comparison…
Printful vs. Printify vs. CustomCat Comparison Chart
Based on the Bella & Canvas 3001 – to a US mainland address (all orders were placed at the same time):
(green = best, yellow = second-best, red = third-best).
| | Printful | Printify | CustomCat |
| --- | --- | --- | --- |
| Monthly Cost For App | $0.00 | $29.00 | $30.00 |
| Shirt Price | $12.95 | $7.77 | $9.00 |
| Shipping Cost | $3.05 | $4.00 | $4.99 |
| Total Shipped Product Price (Shirt + Shipping) | $16.00 | $11.77 | $13.99 |
| Profit at $30 Retail (inc. Shipping) | $14.00 | $18.23 | $16.01 |
| Profit at $25 Retail (inc. Shipping) | $9.00 | $13.23 | $11.01 |
| Monthly Profit selling 10 at $25 | $90.00 | $103.30 | $80.10 |
| Monthly Profit selling 50 at $25 | $450.00 | $632.50 | $520.50 |
| Monthly Profit selling 100 at $25 | $900.00 | $1,294.00 | $1,071.00 |
| Stated Turnaround | 2-7 days | 3 days | 2-4 days |
| Actual Turnaround | 4 days | 2 days | 4 days |
| | Sign Up | Sign Up | Sign Up |
Some notes on the above:
This is based on a placing a single order only – so take the turnaround time information with a pinch of salt. You'd need to place a few more orders before taking these turnaround times as indicative of what you can reliably expect.

I've taken the monthly cost of the apps into account for the 'Monthly Profit' rows.

Printify prices and fulfilment times will depend on the print provider chosen – in this case I went with the cheapest price – which was MyLocker

Both Printify and CustomCat are available without the monthly cost – but this adds 20% – or a few dollars – to the product prices (respectively). In my calculations using Printify or Customcat without the subscription wouldn't significantly alter the result of these scores.

Printify and Customcat have fixed shipping prices – whereas Printful allows us to use dynamic prices, which often come out cheaper – but this will depend on delivery location amongst other factors.

Profit at $30 and $25 retail price point assumes you sell a shirt for $25 + $5 shipping, or $20 plus $5 shipping. Missing from this calculation are payment gateway fees, shopify fees, etc. (but you shouldn't forget about those). So obviously your actual realised profit will be less than this.

If you want to compare other factors – Printful have put together a very comprehensive version (although it doesn't allow you to compare prices of individual products). You can check it out here.
So, What Does This Tell Us?
Based on the specifics on this order – Printify was the clear winner. They offered the lowest price product (assuming you are on their business plan subscription) – and they shipped a few days before the others.
Printful are the most expensive, but if you are selling less than 10 a month they may be a more attractive offering – because the impact on your profits is minimal (circa -$20) – and you do get the benefits of in-house printing, slightly better quality, plus extra options like custom labels, pack-ins etc.
CustomCat still beats Printful on price, but not by a ton – and it actually works out more expensive if you're selling 10 or less a month. Once you get to selling 50 or 100 a month though, CustomCat would save you between $70-$170 vs Printful.
On a simple comparison like this, Printify seems to be the best place to get a Bella Canvas 3001 delivered to a US address.
What Else Should We Be Thinking About?
Of course this comparison is pretty one-dimensional – we haven't talked about or compared things like:
the variety of products or printing options on offer

shipping prices or distribution to countries outside the US

integration options or ease of ordering

branding possibilities

warehousing or fulfilment for non-POD products
On almost all the above considerations, Printful would be a clear winner. (You can see their own comparison chart here).
But as we're just talking about getting a simple, higher-end T-Shirt printed and shipped to a US address – with no extras or branding or whatever – then Printify seems to win out.
---
My 2018 Recommendations
Before you do anything – try these companies out for yourself. Place some test orders to check you are happy with the quality. The cost of doing that is minimal, and it means you can be confident in your selling and marketing going forwards.

If you're selling or expecting to sell 50+ shirts a month on a higher – then look first at Printify. You will pay less, make more profit, and the turnaround may well be quicker. (Sign Up For A Printify Account Here).

If you're selling less than 50 shirts a month, or you want extra features like custom branding, multi-country-fulfilment or best-quality printing, then go with Printful. You may not be making absolute maximum profit per shirt, but you might be making up for that in other ways. (Sign Up For A Free Printful Account Here).
---
My 2018 Predictions
As the T-Shirt Dropshipping Industry develops and gets more competitive, I think we'll see some exciting new stuff in the coming months and years.
Here are some thoughts from me on what we might expect to see in 2018: (T-Shirt Fulfilment Companies – take note!)
More options for worldwide fulfilment. Printful are already doing this – they have a location in Latvia and they allow you to automatically fulfil European orders from Europe (Saving both you and the customer money on shipping, and making shipping times more favourable). Hopefully more POD T-Shirt dropship companies will develop similar systems.

Faster Fulfilment. It's one of the biggest factors for customers (eg. Amazon Prime) – so I would expect fulfilment turnaround to drop as the industry develops. Those companies that can offer the most reliable and quickest turnaround times stand to win big.

More Custom Branding Options. Printful and others offer simple branding like a logo on your package, or custom inside or outside labels. I expect features like these will become more commonplace – including perhaps the option to include custom stickers or other 'freebies' with orders to help those who are trying to build a real brand.

More Product Options. You can already see this in action – there's a whole world of products available right now that would have been unthinkable a few years ago. I've focused a lot on the T-Shirt side – but Print-On-Demand posters, backpacks, sneakers, swimwear and leggings are already available. Who knows what we'll see in the coming months?

More Flexibility For Sellers. One problem with the POD industry right now is the lack of flexibility for sellers. If you hook up a bunch of products with one supplier – but then want to swap over to another – there's no easy way to do this. If you're having orders fulfilled automatically (eg. via Shopify or Etsy) – then switching to a new, cheaper fulfilment partner is quite a task (especially if you have hundreds of products). Hopefully there'll be some ways to increase the flexibility for sellers in future – so that brand owners can more easily chop and change in response to new features or new prices from different companies.
---
ok, that's about all I have to say about that.
If you would like to check out Printful, Printify or Customcat – you can sign up at the links below:
Of course there are many other Print-on-demand T-Shirt Fulfilment companies that I haven't mentioned in this article, and you should certainly take a look at those too. They include;
…and many more you can checkout via the Shopify app store here.
---
Previous articles on this topic:
---
If you enjoyed this article, or you think I missed something – please leave a comment below!
And if there's a particular topic you'd like me to cover – you can mention that below too 🙂
Until next time!
---
Supercharge Your T-Shirt Sales With My Top Strategies, Tips & Tricks!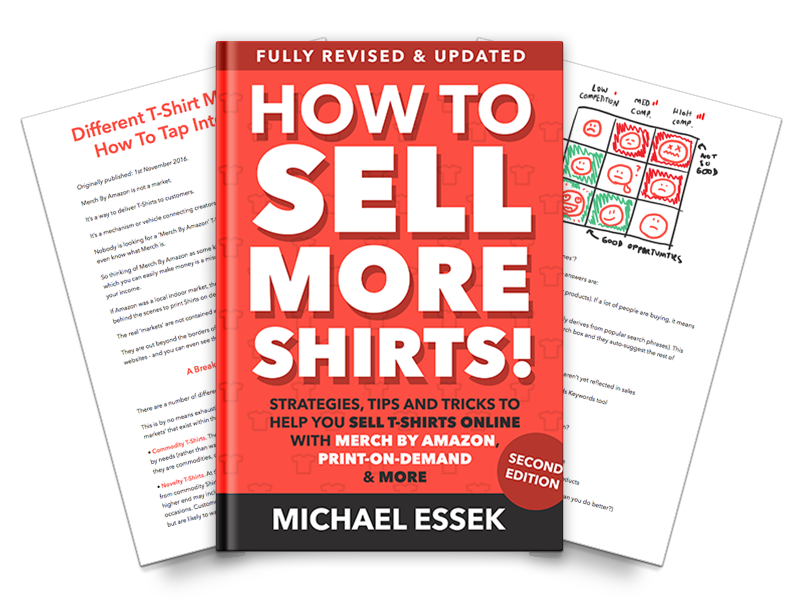 If you want to sell more T-Shirts online, then you'll love my book 'How To Sell More Shirts'.
You can get the first 3 Chapters for FREE when you subscribe to my newsletter today!
Get them here:
Alternatively you can check out the full book (along with my other products) right here
Comments
comments