T-Shirt Designer's Black Friday Round Up (2021)
by Michael Essek · Updated: November 26, 2021
Welcome to my 2021 guide to all the best deals and offers for Black Friday / Cyber Monday (for T-Shirt Designers!)
Let's get into it…
Note: Some of the following may be affiliate links.
---
NEW: The Quirky Christmas Quotes Collection ($39)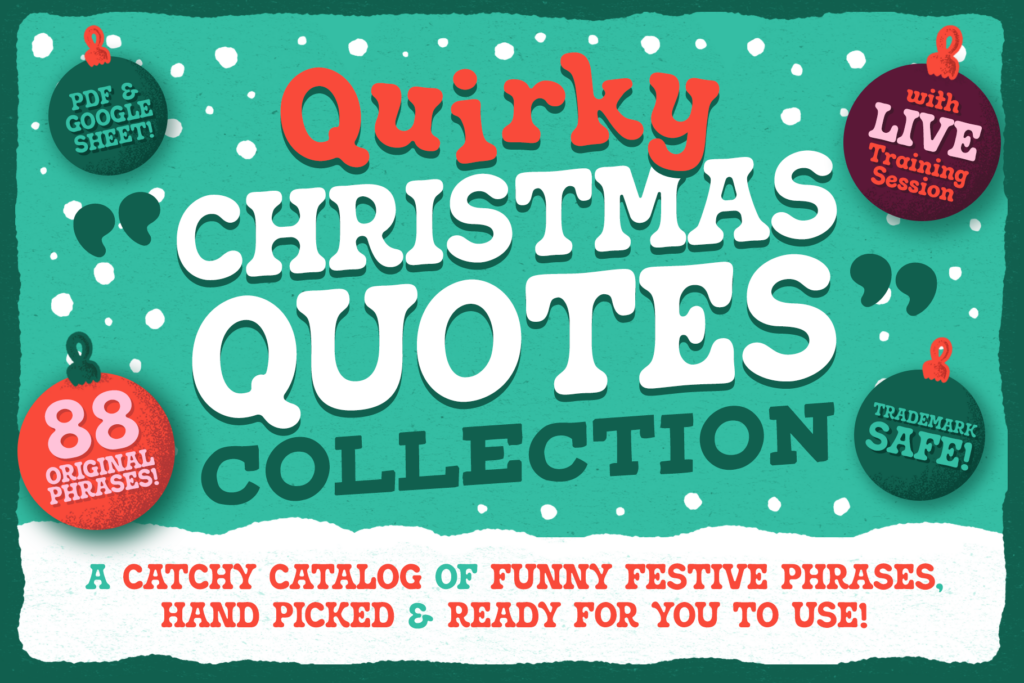 Are you struggling to come up with original design ideas for the festive season?
Well struggle no more – as my mega-bundle of catchy Christmas quotes has got you covered!
The Quirky Christmas Quotes Collection is an exclusive selection of 88 Original, Funny Festive Phrases.
These phrases have been discovered and hand-picked by ME for funniness, catchiness, quote-ability and versatility – and are oven-ready for you to use.
ENDS TUESDAY!
---
The Ultimate T-Shirt Ideas Starter Kit – Over 50% Off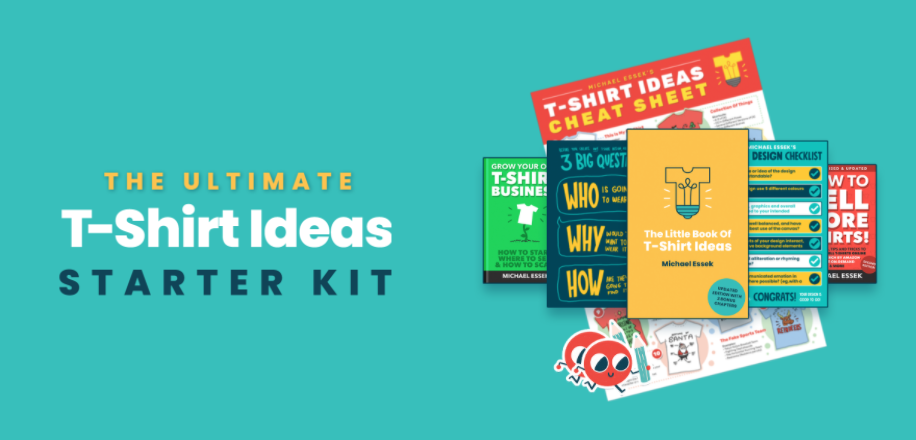 If you're interested in kick-starting your ideas for 2021 and beyond – my Ultimate T-Shirt Ideas Starter Kit is perfect for you.
Includes my Little Book Of T-Shirt Ideas, Cheat Sheet Poster, 2 x Mini-Posters, my first 2 eBooks, the NEW Quirky Christmas Quotes Collection, and lots more!
ENDS TUESDAY!
---
Huge Font Bundle – 98% off – just $20.30!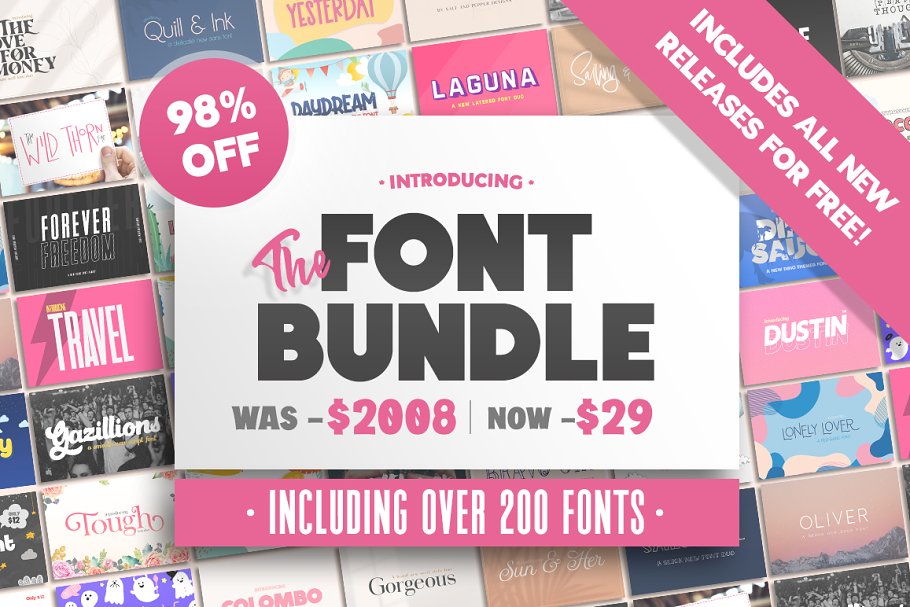 Everyone loves a good Font Bundle – and this one is hard to say no to.
There's plenty of T-Shirt friendly fonts inside, updated for 2021 – and I particularly liked all the cute sans-serif block-type styles, and the silhouette series.

The desktop license is all you need – and it's just $20.30 right now (98% off!)
---
Ultimate Lettering Online Course by Stefan Kunz (50% off)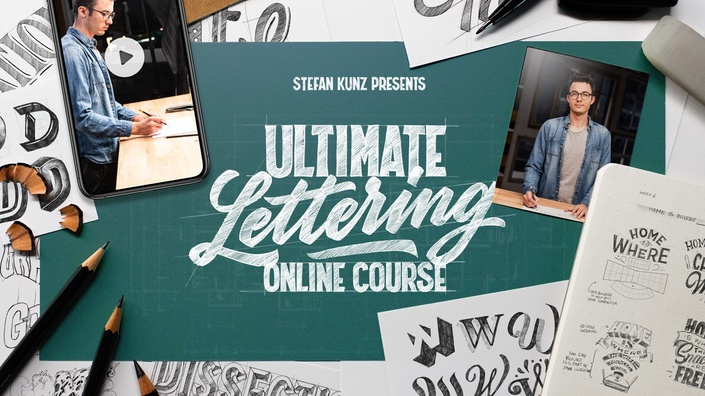 Learn the art of lettering with Stefan's incredible complete course – for 50% off. (usually $198)
Just use the code BLACKFRIDAY on checkout.
---
PlaceIt MockUps – 50% Off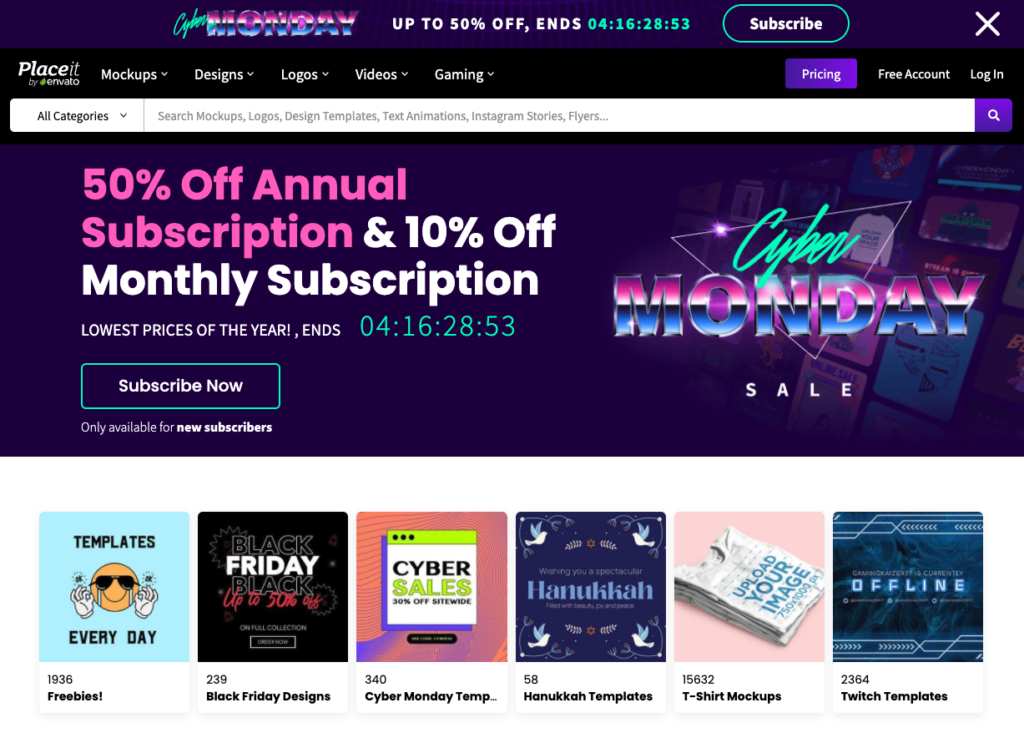 PlaceIt provides a vast and ever growing selection of mockup images that you can customise from the browser.

I use their photo mockups for my Etsy stores and social media – and can't really fault them. They're always adding new stuff so your mockups can look truly original.
Usually this is $89.96 annually – but right now it's just $44.84
---
Domestika Courses – all courses $9.99 / 5 for $33.90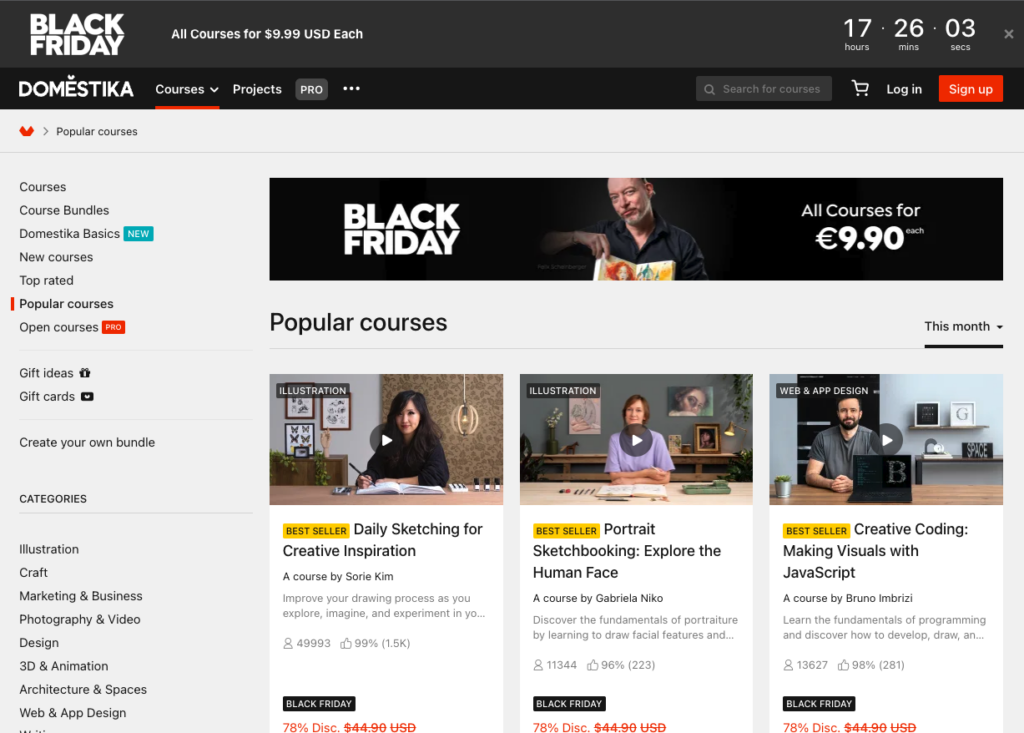 Creative course publishers Domestika are having a big blowout sale – with all courses at $9.99 for Black Friday (over 70% off for most courses, and more in some cases)
They also have a special deal where you can pick 5 courses for just $33.90.
Here's a few courses I think are worth checking out:
If you want to learn new skills – in particular around illustration, design, procreate and more – this is a great time to buy.
and if you're quick, you can get an extra 10% off with coupon: MICHAELESSEK-10
---
Affinity Designer, Photo, etc. – 30% Off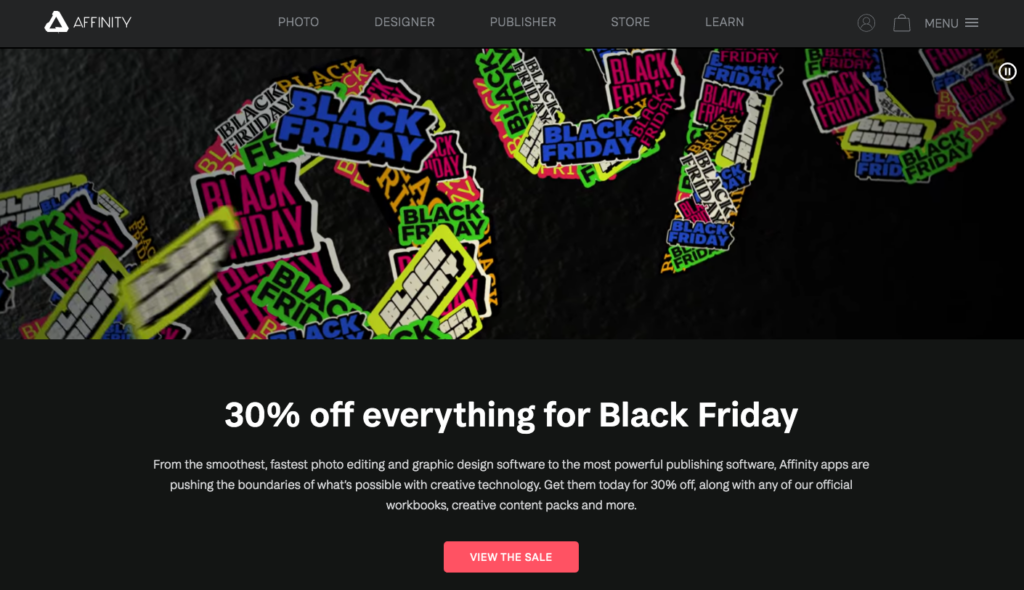 If you aren't wedded to Adobe – then this is my current software recommendation.
Affinity's Photoshop and Illustrator Alternatives (Photo and Designer) were already dirt cheap ($50 ish) – but are currently even cheaper – at 30% off across the board.
---
alright that's all I got for this Black Friday season!
do you have something that should be added to the list? just contact me to let me know.
enjoy your deals!
Comments
comments