Last Updated: April 10, 2017
I've been selling T-Shirts online for 3 years.
In that time I've sold at least half a million dollars worth of T-Shirts.
In my first month (August 2013) I made about $50.
Last month (august 2016) I made $13k.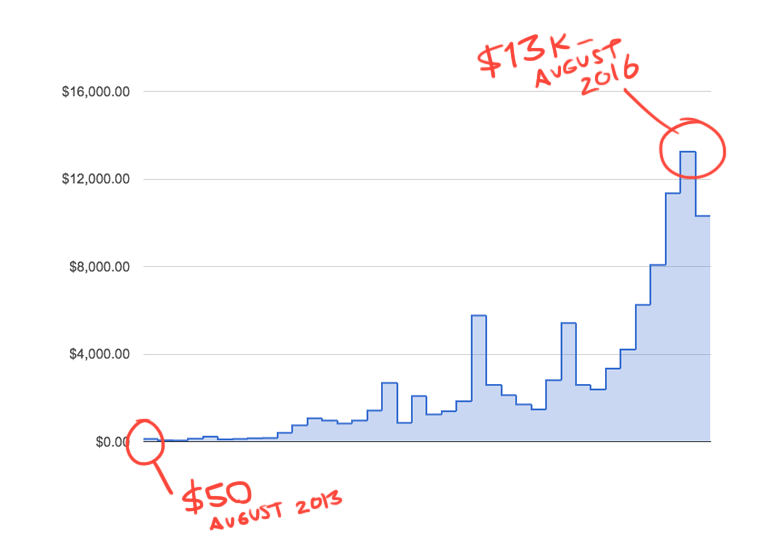 If you're looking for a 'get rich quick' scheme then you've probably already gathered that this isn't it. Three years is a long time – though I'm pretty sure that if you followed my steps and advice you could reach these numbers (or much better) within 2 years or even less.
So what's the secret?
No secrets really, but there are a few key principles that have helped me, and I think they will help you.