Last Updated: April 10, 2017
Yes, the first quarter of 2017 is over already! yikes!
So it's time for a review post.
Hold on to your hats.
Let's Look At Those Numbers!
Here's my month on month from Q4 2016 to Q1 2017: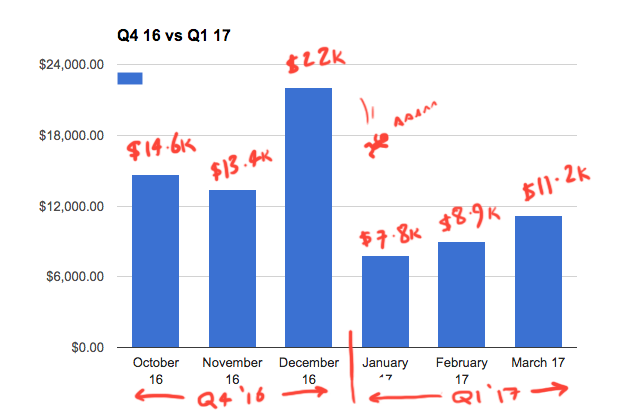 As you can see I experienced a big drop from December to January.
Of course that was not unexpected – December is always going to be the biggest month in retail.
But that drop was a little harder than I had hoped, and I'll get into why later.