Selling T-Shirts Online: A Basic Road-Map to Starting a T-Shirt Business or Clothing Line from Your Bedroom
Last Updated: May 8, 2017
Want to start a T-Shirt business / clothing line and sell T-Shirts online?
Here is my rough road-map for how to get started. (This is scant on technical details, but it is the the basic condensed framework I used to go from zero to $7000/month with my T-Shirt business).
Focus on ideas that people want. If you want to actually make money from your T-Shirt designs then you need to create something that people want to buy (this is different from creating something that you want to sell). It is the idea (or concept) that people really buy when they purchase a Shirt. So focus on coming up with ideas and designs that;

reflect trends and concepts that are already selling successfully
you know something about (ie. don't try to design T-Shirts for the Death Metal crowd if you can't name a single Death Metal band)
have legs (If you are going to grow a sustainable income from your designs, then you want repeatable sales. Ideas that reflect immediate trends and current events can be great for short-term income; but you also want 'evergreen' designs that will give you a solid, reliable income long into the future).
---
Thank You For Your Interest In This Article!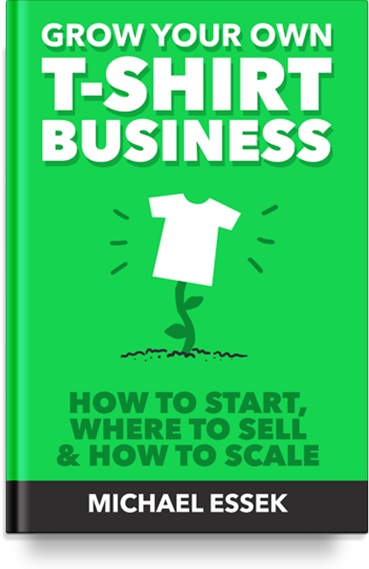 You can read the full article in my new book 'Grow Your Own T-Shirt Business'.
It contains over 180 pages of step-by-step advice on how to develop your own T-Shirt business - from developing a side income from Print-On-Demand sites like Merch By Amazon and Redbubble, all the way through to growing your own Clothing Brand.
Comments
comments